A delegation from Cyprus is likely to visit India in the next few weeks to discuss the changes to the bilateral double taxation avoidance agreement.
The move comes after India and Mauritius recently agreed to amend their tax treaty. Similar to the provisions in the revised India-Mauritius tax treaty, Cyprus has decided to give India the right to tax capital gains. However, it also wants itself to be removed from an Indian blacklist, the Mint reported citing people familiar with the matter.
Cyprus was a sought-after route for investors looking to invest in India but its appeal was severely eroded after India declared the Mediterranean island nation a notified jurisdiction three years ago, the report said. India is also negotiating similar revisions with other countries, including Singapore and the Netherlands.
Bharti Infratel in talks to buy Tower Vision
Bharti Infratel Ltd, the telecom tower arm of Bharti Airtel Ltd, is holding discussions to acquire Tower Vision India, a company owned by a group of international financial investors.
The deal is expected to be pegged at about Rs 4,000 crore, which includes a debt of about Rs 1,000 crore, The Economic Times reported citing people privy to the development.
Tower Vision has about 8,500 towers with a tenancy ratio of 1:8 and turnover of RS 1,000 crore with an operating margin of nearly 25%.
Bharti Infratel, the only listed tower company in India, has about 89,000 towers, including proportionate ownership of these assets in Indus Towers, a joint venture between Bharti Infratel, Vodafone India and Aditya Birla Telecom.
BookMyShow to raise $75 mn from Stripes Group, among others
Bigtree Entertainment Pvt. Ltd, which owns online entertainment ticketing platform BookMyShow.com, is looking to garner around $75 million (Rs 500 crore) in its largest round of fund-raising, the Mint reported citing sources.
US-based growth equity fund Stripes Group is holding discussions with the Indian company and is expected to lead the round with an infusion of up to $50 million, the report said.
BookMyShow's existing investors SAIF Partners, Accel Partners and Network18 Media and Investments Ltd will also participate in the round, the report said.
Tata Technologies revives IPO plans
The diversified Tata group has revived its plans to list Tata Technologies, an engineering solutions and IT product developing arm of Tata Motors, on local stock exchanges. The company is planning to raise Rs 1,400 crore through an initial public offering (IPO), The Economic Times reported citing people privy to the matter.
This will be the first IPO from the Tata Group in 12 years, after that of TCS in July 2004.
Tata Motors holds a 70.43% stake in Tata Technologies while Alpha TC, a wholly owned subsidiary of the partnership sponsored by Mizuho Securities and other international investors, owns 8.71%.
Macquarie Group to sell two operational toll road assets
Australian financial services group Macquarie is planning to divest its holding in two operational toll roads in South India and will shortly appoint investment bankers to find buyers, the Mint reported citing people privy to the development.
The company had purchased these two road assets - the Farukhnagar-Jadcherla highway in Andhra Pradesh and the Trichy Tollways project in Tamil Nadu— in 2013 and expects to fetch a total equity value of Rs 600 crore, the report said. The total enterprise value of the two deals could be about Rs 1,200 crore, it said.
Selling operational road assets allow debt-ridden builders to reduce leverage, private equity investors to offer returns to their investors, and long-term investors, such as pension funds, to buy revenue-yielding assets.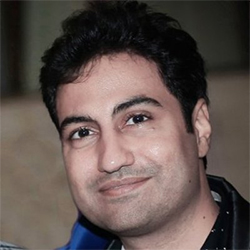 Rakuten hires Infibeam's Sachin Dalal for India foray
Infibeam Incorporation Ltd's co-founder Sachin Dalal has been appointed to head India operations of Japanese e-commerce behemoth Rakuten. Dalal joined the Tokyo-based firm early this month, The Economic Times reportedciting people close to the development.
The India foray of Rakuten comes at a time when it is exiting global markets such as the UK, Austria and Spain due to dwindling prospects. Rakuten is likely to start its marketplace operations next year, the report said.
The company began poaching executives from Flipkart and Amazon in April for its marketplace. It set up a development centre in Bangalore in 2014.
Bharti Airtel's data centre unit signs pact with US-based Century-Link
Nxtra Data Ltd, the wholly owned data centre unit of Bharti Airtel Ltd, has entered into an agreement with the US-based Century-Link to provide managed hosting, IT services and infrastructure, and cloud services to enterprises and government organisations in India to increase customer base.
The partnership combines Nxtra's India data centre management expertise with Century-Link's hosting, managed services and cloud capabilities. The two companies will be sharing revenue under the partnership for the Indian market, The Economic Times reported.
Nxtra Data manages 10 data centres and has more than 200 customers in India. CenturyLink offers network and data systems management, Big Data analytics and IT consulting.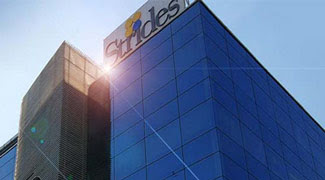 Strides to focus on niche generic drugs areas
Bengaluru-based pharmaceutical firm Strides, which has completed the merger with Shasun Pharmaceutical Ltd, is now looking to focus on key niche areas in the generic drugs segment.
Strides, which manufactures softgel and hardgel capsules, besides generic medicines for HIV, malaria and tuberculosis, has started to refocus on its oral finished formulation business, The Hindu Business Line reported citing Arun Kumar, CEO, Strides Shasun.
The 'narrow niche' areas are where there is limited competition (such as softgels) and more complex generics pharma products, coupled with supply chain integration (through the Shasun merger). This will help Strides achieve a CAGR of 20 per cent in the next few years, the report said.