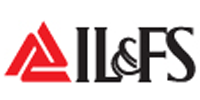 IL&FS Infra Asset Management Ltd (IIAML) has raised Rs 750 crore or $120.9 million for its infrastructure debt fund (IDF), the company said in a release. This is the first part of a $5-billion corpus that the company is planning to raise.
IIAML is an asset management company promoted by IL&FS Financial Services Ltd (IFIN) to manage the IL&FS Infrastructure Debt Fund (IIDF). It is separate from IL&FS Investment Managers, another group firm which manages infrastructure equity and real estate funds.
IL&FS Infra Asset Management is a joint venture between IL&FS Financial Services and Life Insurance Corporation of India, country's largest insurer.
This is the first IDF by IL&FS to be set up after the government announced its plans in 2011 to set up such funds. The fund, IL&FS IDF, was inaugurated by finance minister P Chidambaram on February 9, 2013 in Mumbai and IIAML launched the first set of schemes of IIDF in June 2013. Other institutions like IDFC, ICICI Bank and IIFCL had also announced plans to raise infra debt funds.
"IL&FS IDF would be an integral part of the IL&FS Group's efforts of contributing to the development of the infrastructure sector in India," said Ravi Parthasarathy, chairman of IL&FS Group.
"Our initial fundraise is just the beginning–we eventually intend to scale up assets under management to $5 billion through the launch of various other schemes targeting fundraising from domestic and offshore long-term investors," said Ramesh Bawa, MD and CEO, IFIN. The other schemes include domestic insurance and pension funds.
IL&FS Financial Services, a fully-owned subsidiary of IL&FS, is the investment-banking arm of the IL&FS Group. The firm provides end-to-end financial solutions including project finance advisory & syndication, financial structuring and equity placements.
(Edited by Joby Puthuparampil Johnson)