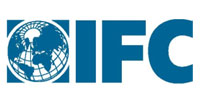 IFC, the private sector investment arm of the World Bank, is backing Lighthouse's new $125 million India-focused SME fund with commitment of around $25 million of the corpus. Christened India 2020 Fund II, it will offer growth equity of $5-15 million per investment for a significant minority stake.
The fund aims to invest in sectors which benefit from and promote consumer demand & purchasing power including healthcare, education, rural consumption and agribusiness.
MUSE Capital Advisors Ltd will act as the investment manager of the fund.
The new fund is a successor to India 2020 Fund I – a 2008 vintage fund of $100 million that had an estimated exit gross IRR of 30 per cent.
From the first fund, Lighthouse has invested in portfolio companies such as IDiscoveri Education, Innoventive Industries, Imperial Spirits, Dhanuka Agritech, Unibic India, Shaily Engineering Plastics, Words Infocom, Concept Hospitality and Miles Software.
Last year, it exited its investment in Mumbai-based Radiant Hospitality Services Pvt Ltd when the UK-based OCS Group acquired the firm for a total consideration of Rs 30 crore.
Compared to the first fund, healthcare appears to be the additional focus area for investments out of the second fund.
Set up in the US in 2001 by Mukund Krishnaswamy (former executive of Lehman Brothers' private equity team) and W Sean Sovak, Lighthouse has been investing in India since 2006. The mid-market-focused private equity fund has Boris Siperstein and Sachin Bhartiya as partners, and also roped in Brian Larcombe as an advisor. Larcombe is the former global CEO of UK-based and LSE-listed private equity fund 3i Group.
(Edited by Sanghamitra Mandal)