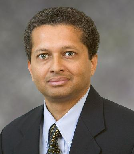 Infrastructure Development Finance Company Ltd (IDFC), a leading infra finance services firm, is foraying into the private equity real estate business. IDFC has roped in Chetan Dave for the proposed fund. Dave will join the firm as president & CEO of Real Estate Investment. He will be responsible for building and developing a portfolio of infrastructure focused real estate assets and a real estate private equity funds management business, said a company statement.
Prior to joining IDFC, Dave was the managing director & CEO of Sun Apollo Real Estate Advisors, a real estate private equity fund in India. He stepped down from his position from the $630-million SUN Apollo in April 2009 to continue as a senior advisor. At Sun Apollo, a joint venture between the Khemka family and Apollo Real Estate Advisors, he was responsible for raising the fund and establishing the business in India.
Dave will also serve on IDFC's management committee, added the statement.
Rajiv Lall, MD & CEO, IDFC, said, in the statement, "Chetan brings a wealth of experience, and an impressive track record in the sector. He is ideally placed to drive our efforts in building and leading our real estate investments business."
Dave has over 19 years of experience and held several key positions in the real estate industry. Previously he was the chief investment officer (CIO) at the Houston-based Transwestern Commercial Services LLC, a privately held national commercial real estate firm in the US. He also worked as principal with JP Morgan Partners where he was focusing on private equity and real estate investments throughout US. Dave was also a member of the investment committee of the Peabody Global Real Estate Fund, a global real estate investment fund, and served on the board of several investee companies including Lillibridge Health Trust, Buildpoint Corporation and Linkscorp.
The establishment of a private equity real estate fund will expand IDFC's offering in the alternative investment area. The company's PE arm - IDFC Private Equity - already manages around $1.3 billion across three funds and it also has IDFC Project Equity, which is investing from the $930-million India Infrastructure Fund. The infrastructure financing major also launched a private equity fund of funds last year.