ICICI Bank Ltd has sold Rs 1,000-1,500 crore of its loans to debt-laden Essar Steel Ltd to Edelweiss Asset Reconstruction Co. Ltd, according to a media report.
ICICI is the third lender to sell its loans to Essar Steel, the Mint reported citing two people close to the development.
HDFC Bank had sold about Rs 300 crore worth of its exposure in Essar Steel to Edelweiss ARC last year and Federal Bank had offloaded its Rs 70 crore exposure in January.
Essar Steel was given a deadline to find a buyer for a majority stake in the company at the earliest but it is yet to find any suitable buyer, the report said.
IT sector to lose 6.4 lakh jobs to automation by 2021
India's IT services industry will lose 6.4 lakh "low-skilled" jobs to automation in the next five years, The Economic Times reported citing US-based HfS Research.
This quantifies the extent of pain for the first time, but Indian industry experts are urging caution and are focusing on the brighter side of creation of new jobs in large numbers, the report said. According to the research, the IT industry worldwide would see a net decrease of 9% in headcount, or about 1.4 million jobs, with countries like Philippines, the UK and the US also taking a hit.
Telecom firms likely to spend Rs 1 lakh crore on spectrum auction
Telecom companies may shell out Rs 1 lakh crore on buying spectrum across bands in the next auction likely in September, The Economic Times reported citing CRISIL.
The top three carriers Bharti Airtel, Vodafone India and Idea Cellular are likely to account for 55-60% of the total spend to defend their turfs ahead of Reliance Jio Infocomm's entry.
Ajay Srinivasan, research director at CRISIL, said unlike previous auctions, operators do not face business continuity issues this time but there is an expectation for reasonably healthy participation as incumbents will ramp up their 3G and 4G spectrum holdings before Reliance Jio's entry.
Reuters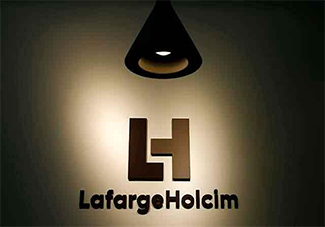 LafargeHolcim gets five final bids for Lafarge India assets
LafargeHolcim Ltd, the world's largest cement maker, has received final bids for the acquisition of Lafarge India's 11 million tonnes of cement capacity. The bidders are JSW Cement, Piramal Enterprises Ltd, Nirma Ltd, China's Anhui Conch Cement Co and Mexico-based Cemex SAB, the Mint reported citing people familiar with the process.
The bids have been submitted in the range of Rs 8,000-9,000 crore.
LafargeHolcim is selling the cement assets to meet the Competition Commission of India's merger conditions. The company has plants in Chhattisgarh, Jharkhand, Rajasthan, Haryana and West Bengal.
NBFCs to woo retail investors with non-convertible debentures
Edelweiss Housing Finance, a subsidiary of Edelweiss Financial Services, is set to raise Rs 500 crore in a bond sale that opens on Friday. Dewan Housing Finance Ltd and Srei Infrastructure Finance are also planning to raise close to Rs 2,000 crore and Rs 300 crore, respectively, by selling non-convertible debentures, The Economic Times reported.
The bonds will offer retail investors an interest of up to 10%.
"Retail bonds will help diversify borrowing sources from banks. This aids when you are catering to retail segment with an expansion plan in place," Anil Kothuri, CEO, Edelweiss Housing Finance, said in the report.
Finance Ministry clears Project Insight to go after tax evaders
The finance ministry is set to launch Project Insight to catch tax evaders, the Business Standard reported citing a government official.
Project Insight is an integrated system that collates data on financial transactions based on the PAN details furnished during the transaction. The insights will help the tax officials to crack the tax evaders and multiple PAN users. The project will cost the government Rs 800-1,000 crore, the report said.
The government made it mandatory to furnish PAN details for all financial transactions exceeding Rs 2 lakh through all payment modes from January 2016.