Prithvi Sankar hops out of the Ulsoor metro station and straight into his workplace. For Sankar and 40 others at Hyperloop India, there is no time to waste in Bengaluru's infamous traffic jams—they are racing against time to build the pod prototype for the finals of Elon Musk-led aerospace company SpaceX's Hyperloop Pod Design competition in California, which is just six weeks away.
The engineering students from BITS Pilani, who form the Hyperloop India team, work from morning to night at Workbench Projects, the shared lab under the Ulsoor metro station. For early-stage firms such as Hyperloop India, the Bengaluru Metro is turning out to be a startup hub with co-working spaces and incubation centres coming up at various stations.
Besides Ulsoor, a startup incubation centre has just been set up at Trinity station by professional management services firm Candor Management Services Ltd. Two more incubation centres, one by an IT company at the Vijayanagar station and another by the Karnataka state IT department, will soon come up while another co-working space is proposed at Indira Nagar station, said UA Vasanth Rao, general manager for finance at Bangalore Metro Rail Corporation Ltd.
The confluence of a modern-day transport system and new-economy businesses, through co-working spaces and incubation centres, should see greater outcome as a few hundred startups will find metro stations their home in the near future. "Our decision was highly influenced by the fact that Bengaluru is the IT city. And, we wanted the city metro to represent the aspirations of the startup community – easy access, faster mobility and flexibility," Rao added.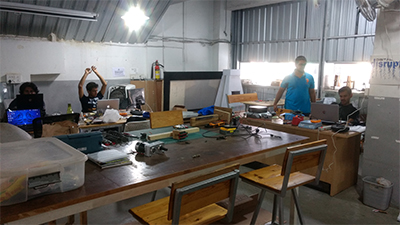 Thirumugan S, founder and managing director of Candor Management Services, which operates candorHUB at Trinity station, said, "The spirit of the Metro is about innovation, collaboration and public good. We hope that the theme would run through the startups that would come out of this space."
According to Candor Management director S Shrikrishna, who leads the incubation centre, candorHUB will look for socially impactful startups that primarily work in areas of financial inclusion, agri-tech, clean-tech, healthcare and education.
The company is looking to organise a contest for startups to occupy the 56-seater facility that candorHUB has set up recently. "We will house 15-20 idea-stage startups in the first batch," said Shrikrishna.
Thirumugan, a former CFO of the Indian subsidiaries of IT giants IBM Global Business Service and Lenovo, and Shrikrishna, who has been the finance lead at Tata Projects, Wipro and Motorola India, will help companies build the proof of concept, business model and finance control.
Candor Management has so far offered consulting services to startups such as Fashionara, iScholar, Urban Ladder, Delhivery, eVidyaloka and Aspire Infosoft. "Once the proof of concept is ready we will get customers and investors," said Thirumugan.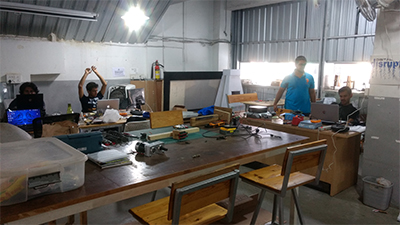 About 50 startups have so far worked out of The Workbench Projects at Ulsoor station, including cane-based prosthetic leg-maker Rise Legs and IoT platform Applied Singularity. With candorHUB and other incubation hubs becoming operational, the number of startups operating out of metro stations is likely to grow three or four times within a year.
Bengaluru Metro is arguably the first to become a startup hub while there is no confirmation if similar initiatives have come up in other places. " At least I have not come across something similar so far," said Rao. Metro stations, given their high footfall, are generally hot locations for retail outlets and food joints.
Workbench Projects co-founder Anupama Gowda said, "For us, this is about reclaiming public space. It is the first maker space, or Fablab (shared lab for hardware startups) working out of a metro station in the country."
E-logistics startup Qikpod, which provides lockers for online shoppers, has installed a couple of lockers in metro stations. "Our stations are large and we want to leverage our space. And, an option is to set up startup centres," said Rao.
If speed, innovation, performance and success define India's startup culture, Bengaluru Metro could well be on its way to help new-age entrepreneurs stay on track and achieve their goals.