There is something for the consumer goods makers every year in the Union Budget. Often, there is some income tax sop for the salary earner or minor tweaks in excise duty of consumer products. And don't forget the favourite flogging horse—cigarette—which is slapped with higher tax every now and then.
While there is always an expectation of higher tax exemption that can help boost demand, finance ministers over the years have made a habit of giving with one hand and taking from the other. Indeed, the higher tax exemption in the Narendra Modi government's first Budget in July 2014 was almost entirely negated by higher service tax just a few months later in the government's first full-year Budget.
The political cul-de-sac that has held back the Goods and Services Tax (GST) is unlikely to be cleared with what Finance Minister Arun Jaitley says on Monday, but consumer goods makers are still hoping that some roadmap to implement the key reform would be announced. The companies are also looking forward to more money at the hands of rural consumers, who now drive demand in the industry.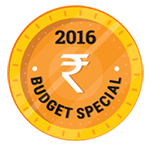 "Over the past 18 months, the government has commenced various initiatives such as Jan Dhan Yojana and Direct Benefit Transfer scheme that have ensured the intended benefits reach the beneficiary. The upcoming Budget must be focused toward enhancing the penetration of these schemes," said Saugata Gupta, managing director and CEO at Marico Ltd.
Gupta said the GST will act as a shot in the arm for the consumer goods industry as it would create a level-playing field and remove logistical hurdles. He also wanted the Centre to dole out tax sops, especially for foreign investors. "The budget should make a definitive attempt at removing the bottlenecks in the value chain through deregulation and other reforms that can catalyse investments," he added.
Godrej Consumer managing director Vivek Gambhir seconded the GST's importance. "We don't expect any significant uplift in FMCG growth unless the GST gets implemented," he said. He added that if the tax reform isn't implemented in 2016, there would be only a modest recovery in FMCG industry growth.
Meanwhile, some expect sector-specific sops such as incentives for companies coming up with innovative products like fruit-based aerated drinks etc.
"The excise duty on food items that include packaged fruit juices should remain unchanged and not be hiked up to 12.5 per cent as speculated," said Dhirendra Singh, chairman and managing director at Manpasand Beverages Ltd.
Singh said that service tax on warehouse rent, warehouse management services, laboratory services for farm produce and farm-commodity care services should be abolished. "Capital subsidy for cold stores should be enhanced and extended to all capital investments in back-end supply chain logistics to reduce the losses in fruits and vegetables," he added.
Some like Rajat Wahi, partner and head of consumer markets at audit and consulting firm KPMG, feel the Budget should focus on reviving consumer demand at large, which has remained subdued for two consecutive years.
"Measures such as an increase in the income tax exemption limit from Rs 1.5 lakh to Rs 2 lakh, and further reduction of lending rates will send a positive message to the consumer goods industry," he said.
Wahi said some reforms are warranted for the retail sector, even though the political establishment may be opposed to big-bang opening of the sector to foreign investors.
"Taking into account the sensitivities regarding protecting neighbourhood kirana shops, the government could consider allowing 100 per cent foreign direct investment (FDI) in multi-brand retail in non-food segments such as electronics and apparel," he said.
He also recommended there should be 100 per cent FDI in retail real-estate creation i.e., construction of shopping malls, rather than in post-completion operation and management.