Ahmedabad-based Pivoting Softwares Pvt Ltd, which runs productivity platform for work Gridle, said on Monday it has raised $100,000 (Rs 65 lakh) in seed funding through crowd-funding platform LetsVenture.
Investors included Jyotsna Bapat, professor at the International Institute of Information Technology, Bangalore, as well as finance and technology executives Gaurav Zutshi, Rohit Jamwal, Rohit Kilam and Sanjay Tekale.
The company said in a statement it will use the funds mainly to broaden its sales pipeline and expand operations. It also plans to double its team size.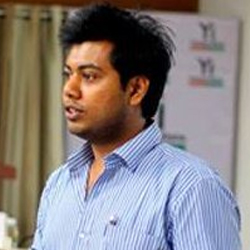 Gridle was founded in 2013 by Yash Shah, Anupama Panchal and Abhishek Doshi. It brings together all the channels of communication including task management, file sharing, instant messaging, audio or video conferencing, and team management on a single platform.
Shah, who is also the CEO, said Gridle would strive to build incremental value for customers "through innovative thinking and design breakthroughs".
Gridle caters to companies with up to 500 employees and claims to improve team productivity by 11 per cent to 13 per cent.
Collaboration and communication for enterprises is $17 billion market globally, growing at 21 per cent year on year, according to industry estimates.
"The collaboration problem within geographically distributed teams is huge, especially for time-starved people," said Zutshi.
Gridle faces competition from tools like Trello, Asana, Basecamp and Todoist.
In late 2013, Gridle had raised an undisclosed amount from two angel investors.