The Indian government is planning to launch initial public offerings of four state-run companies this year to raise around Rs 8,000 crore, as part of its efforts to meet its ambitious divestment target of the current financial year.
The four companies are Cochin Shipyard, in which the government is looking to divest a 10% stake, Housing and Urban Development Corporation, Hindustan Aeronautics Ltd and Rashtriya Ispat Nigam Ltd, the Business Standard reported citing a source.
For 2016-17, the government has set a target of raising Rs 56,500 crore from disinvestment. Of this, Rs 36,000 crore is to be raised through minority stake sales and the remaining from strategic sales in companies.
Reliance Infra to divest 11 toll road assets for around $1.5 bn by September
Reliance Infrastructure Ltd is planning to offload its entire portfolio of 11 toll road assets to an overseas buyer for over $1.5 billion by September this year and has already shortlisted two consortiums of long-term international funds.
The infrastructure company will now enter into exclusive talks with them to select a buyer, CEO Lalit Jalan told the Mint.
The asset sale is part of the Anil Ambani-controlled company's efforts to bring down its huge debt pile and expand its new defence business. Earlier in March, the paper had reported that Reliance Infra is in talks with global pension funds and investments firm such as Canada Pension Plan Investment Board to divest its 11 toll road projects.
New Silk Route Partners to sell stake in Moshe's Fine Foods
Asia-focused private equity firm New Silk Route Partners LLC is looking to divest its foods and beverage portfolio company Moshe's Fine Foods Pvt Ltd to a strategic buyer and has been in talks with several buyers over the past six months.
The enterprise value of Moshe's could range from Rs 75 crore to Rs 100 crore, the Mint reported citing sources privy to the development. The PE firm is holding discussions with several investment bankers to manage the proposed stake sale. However, nothing has been finalised yet, the paper said.
The PE firm had picked up a controlling stake in Moshe in September 2013 and held a 58% stake in the company at the end of September 2015. The remaining stake is owned by its founder and Indian entrepreneur Moshe Shek.
Oman India Joint Investment Fund hits first close of second fund
Private equity fund Oman India Joint Investment Fund (OIJIF) has hit the first close of $250 million for its second fund. OIJIF is backed by Oman's sovereign wealth fund State General Reserve Fund (SGRF) and India's largest lender State Bank of India (SBI).
The fund was on the road for some months now and was holding discussion with various institutional investors to raise capital. The fund has a commitment of $200 million from the two sponsors, while the rest of the money is being raised from domestic and foreign institutional investors, the Mint reported citing sources close to the matter. The first close has been mostly raised from domestic institutional investors.
The first fund, which raised $100 million in 2011 to invest in sectors such as financial services, consumers and industrials, did not seek third-party capital and was completely sponsored by SGRF and SBI.
For its second fund, OIJIF eventually plans to raise around $350-400 million and expects to hit that target by the end of the year. With a larger fund, it now may look to invest in ticket sizes of around $30-50 million per deal, the report said.
India all set to amend bilateral treaty with the Netherlands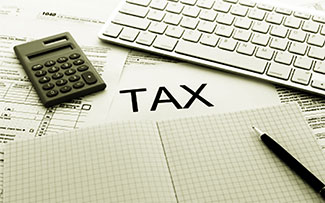 Following the amendment in the tax treaty with Mauritius earlier this month, the Indian government is now gearing up to initiate talks with the Netherlands to amend their bilateral tax treaty to plug the loopholes in such accords.
India and the Netherlands had in 2013 begun talks to amend the treaty, which provides for capital gains exemption to a Dutch resident on sale of shares of an Indian company, but were not able to make much headway.
The Indian government will now try to renegotiate the treaty to either deny the advantage completely or introduce a Limitation of Benefit clause, The Economic Times reported citing sources privy to the development.
For India, this is one of the four treaties, including the Mauritius accord, that offer capital gains tax exemptions to investors. The other being pacts with Singapore and Cyprus with whom it has already begun talks to tighten the accords.
CLP to acquire Suzlon's Telengana project for India solar debut
Hong Kong-based CLP group, which is the largest overseas investor in the power sector in India, is looking to debut in the country's solar energy sector and is already holding discussions to buy a controlling stake in a 100 megawatt solar park project in Telangana from Suzlon Energy.
A formal announcement pertaining to the deal is expected over the next few days, The Economic Times reported citing sources privy to the development.
CLP will first acquire a 49% stake in the project, to comply with the power purchase agreement norms. After a year of commissioning, it will take majority control and even buy out Suzlon's stake entirely, the paper said.
Macquarie's Gaurav Gupta resigns, may join Adani
Gaurav Gupta, the head of Macquarie Group's investment banking unit in India, has resigned, The Economic Times reported citing sources.
Gupta is likely to join the Adani Group and may oversee the conglomerate's corporate finance and mergers and acquisitions activities, the report said.
Like this report? Sign up for our daily newsletter to get our top reports.