Advertising technology company Fork Media has acquired Wi-Fi-based advertising network Spid Info Media Pvt Ltd for an undisclosed amount.
"With the onset of 4G, telecom players are investing in Wi-Fi infrastructure to offset the costs involved in setting up 4G. Also, the Wi-Fi ecosystem takes location targeting to the next level by delivering content to the consumer in and around a certain location and offering destination targeting. We are steering Fork Media to be more consumer-centric in our ad solutions. Therefore, this is an important link," Samar Verma, CEO, Fork Media, said in a statement.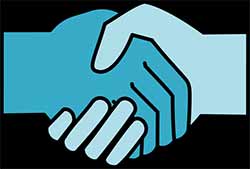 A report by The Economic Times said Fork Media is said to have paid between $3 million and $5 million to acquire Spid Info Media.
According to the company, the acquisition is part of Fork Media's plan to become a leading player in alternative advertising inventory business. It recently made its debut in international markets with the launch of its operations in Dubai, targeting Cooperation Council for the Arab States of the Gulf (GCC) region.
Harsh Nagpal, CEO, Spid, said, "Fork's reach and expertise in business development will enable us to leverage this proposition, enabling brands to reach out to relevant audiences."
Spid, which claims to be a leader in Wi-Fi monetisation in India, has a list of over1,200 locations including all major airports, quick service restaurants such as McDonald's, KFC, Starbucks and Costa Coffee, malls and other retail locations.