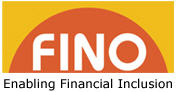 Financial Information Networks and Operation (FINO) has raised Rs 70 crore in a new round of private equity funding from HSBC Private Equity. Existing investors Intel Capital and International Finance Corporation (IFC) have also participated in this round. FINO provides transactional systems to the unbanked sector and also provides enrollment for customer acquisition. It provides these services to clients like banks, microfinance institutions and insurance companies.
"The current round will help us meet the demand both at the back end like servers and the front end like biometric cards," said Rishi Gupta, CFO of FINO. HSBC and Intel have also purchased the entire stake of Legatum Ventures, which invested in March 2007.
"Legatum has exited at a far higher price than their entry," said Gupta, without divulging the details of the transaction. HSBC has invested through its wholly owned subsidiary HSBC Asian Ventures Fund 3.
FINO is expecting to breakeven this fiscal year and is eyeing an initial public offering (IPO) in next couple of years. It plans to invest the funds in implementation of two big projects - Rashtriya Swasthya Bima Yojana and National Rural Employment Guarantee Act (NREGA). Both of these programs are now being developed electronically and under contract from Central Government.
Besides the PE investors, other shareholders in FINO are ICICI Bank, ICICI Lombard and Institute for Financial Management and Research (IFMR). The public sector investors include Life Insurance Corporation of India (LIC), Union Bank, Corporation Bank and Indian Bank.
FINO already has 8 million customers and expects to add another 7 million by the end of this financial year. The company is also targeting the unbanked population of India, where it expects 500-600 million people are financially excluded. FINO plans to reach 25 million customers and expand its business correspondent network to over 25,000 locations in the next 3 years.
"The new equity in FINO has come at an opportune time when Financial Inclusion is being seen not as desirable but as a necessity for growth and stability of social fabric in the country," said Manish Khera, CEO of FINO.
Avendus Capital was the exclusive financial advisor for the transaction.