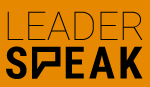 Online grocer BigBasket is barely $50 million away from becoming a unicorn after Chinese e-commerce giant Alibaba led a $300-million funding round. And, co-founder and serial entrepreneur Hari Menon is excited about the startup's prospects. In an exclusive interview with VCCircle, Menon, 54, touched upon every aspect of the business, the ecosystem and the Chinese investors. He was also candid enough to admit that he wanted that elusive unicorn tag for BigBasket. Edited excerpts:
Why has the Alibaba deal taken so long?
The first conversation might have taken place seven to eight months ago, but it took us five months from the time we signed the term sheet. It (Alibaba) is a strategic investor and, when a strategic investor comes in, it wants a role where it hey will be able to invest whenever there is a requirement.
So, all the other existing investors also need to align with that process.
Moreover, Alibaba is coming (on board) with a more than 10% holding. This is also the first time that we had to go through the CCI (Competition Commission of India) because now we have revenue of over Rs 1,000 crore. We were not prepared because once the clearance comes in, there is a closure documentation that is extensive. That took us one month and one week. Normally it takes two months.
You were also in funding talks with Amazon. Why did you opt for the Alibaba offer?
For one, Alibaba will be an incremental investor, while Amazon's intent was to go for a 100% buyout. We wanted to run this company and scale it up even bigger, because there is a lot more to do. At what point they (Alibaba) will become the majority (stakeholder), I cannot say. It depends on our future capital requirements. This money is good enough for more than 36 months. Strategic investors come on board to do a creeping acquisition at some point.
That's the whole idea of bringing in a strategic investor, where our capital requirements are taken care of, in the longer term. Of course, this is subject to performance.
The Chinese grocery market is similar to India in terms of geography, clustering and population density. From Alibaba's perspective, the understanding is that they will make an incremental investment, get to know the company and markets better, and then help in growing them.
What went wrong with the Amazon acquisition talks? The speculation was that the offer wasn't good enough...
I would not want to delve into the details. But it all boiled down to a conflict between a full buyout and a strategic investment. The former was not agreeable to us. We would think of a buyout the day we feel tired and exhausted and do not have it anymore to run the business. However, I don't know whether that will happen.
What is the kind of synergy that Alibaba is looking at? Is there an investment from Paytm?
No, Paytm has not invested. We only have a business support agreement with Paytm, with both its payments and mall divisions. We will also use the Paytm payment gateway. We will be the grocery partner for Paytm Mall. They ship to more cities, so we can use their network. We can also use common warehouse spaces.
The valuation is just short of $1 billion. Were you looking for the unicorn tag?
Of course. Why would I not? However, I cannot control that. You can sweat it out, and you can negotiate only up to a point. Anyway, the valuation is a mythical figure. It is based on what you have built and the future projections investors make for you. If you negotiate hard, you will get an unrealistic valuation and then you have a bigger job to live up to it.
There is no point in making an investor agree to a valuation just because they want to invest in your company. They will make adjustments for you, but it will put pressure on the company and founders to live up to it.
Did you also hold talks with SoftBank, or consider a merger with Grofers?
Grofers does not bring anything to the table. Now it follows our model and does not operate as an aggregator of grocery stores. As far as the merger talk was concerned, even I was surprised to see media reports in that regard. A potential merger with Grofers would never make any sense to us from a value-addition standpoint.
What is your road map from hereon? Grocery e-tailing ventures have had a tough time while you are unscathed...
It is going to be all about growth. Our backend is pretty much in place. We built technologies. We will make investments in artificial intelligence and infrastructure, but all of that will be linked to growth. We will have a new series of advertisements. We registered Rs 200 crore in revenue last month and, by March 2019, we want our monthly revenue to touch Rs 500 crore. That will take us to almost $1 billion in sales.
Earlier, we were cautious because of our backend. It is an execution game. We are a grocer first and grocery is not a technology. It is purely a matter of deep and solid understanding of the dynamics of the supply chain. I would say that the experience of running an offline retail chain significantly helped us in this regard. We are essentially grocers at heart, just operating on a different platform now.
(Menon, a serial entrepreneur with over 30 years of experience in the retail space, had set up India's first e-commerce platform, Fabmart, before founding retail stores chain Trinethra, which was subsequently acquired by the Aditya Birla Group and subsumed under the More brand of grocery stores.)
How do you plan to achieve such big targets?
We have three big areas of focus, which is in addition to growth. We want to be known as the most preferred blue-collar employer. Only that can power the growth we are seeking.
We have 16,000 employees now, and 70% of them are blue-collars. Our biggest problem is absenteeism, not attrition. Suddenly one morning, some people do not turn up. And, that impacts our business tremendously. We need to keep them motivated. We give them life insurance from our employees' trust. We educate their immediate family members. But they have to be with us for at least one year. Other than in Mumbai, Pune and Delhi, they are on our rolls and not outsourced to third-party manpower companies. So they also feel empowered. There is a lot of rewards and recognition programmes.
The second part is the farmer connect. Likewise, around 85% of what we sell comes directly from farmers. We currently work with 1,800 farmers, and we aim to move it up to 3,000 by the end of 2018. The third part is customer service.
BigBasket has a presence across 30 cities and has broken even in Bengaluru and Hyderabad. Why did you need such a big amount of funding at this point in time? Is it because of Amazon and Flipkart?
No! It is not so much about competition, but our own growth targets. To become a billion-dollar company in sales, we need to invest in growth, and most of it will be through marketing because we are a consumer brand.
The overall grocery market is $600 billion and online is less than $800 million. All the modern retail brands put together is 3-4%. And, we need to get a chunk of this 3-4%. In a large market, more people will come, and there will be more growth with more consumers moving to online.
Our longer and eventual goal is to emerge as one among the top three grocers in the country (both offline and online).
Consultancy firms have downgraded the projection of e-commerce growth. The horizontal e-commerce market has been under stress and the likes of Snapdeal and Shopclues are struggling. What is your take?
It is tapering after some phenomenal growth. Even today, the number of new customers moving to e-commerce is very high. The average sales value might have come down as discounting is not as rampant. There will be corrections, but everyone is growing.
How is the unit economics playing out?
Bengaluru and Hyderabad have been generating positive cash flows since March 2017. More cities, such as Ahmedabad, Kolkata and Chennai, will break even in the next few months. But corporate expenses and TV and print marketing costs will be high. As we focus on growth and consolidation, we will keep investing in marketing.
At some point, as we achieve growth at scale, the cost of marketing as a percentage of total costs will come down. When it becomes 2-3%, we will become EBITDA positive at the company level. This will take about four to five years.
When our current customer base of eight million starts transacting five times a month, we will perhaps become a highly profitable business. But to take them from one to three times a month itself has taken us six years.
Do you have any plans to go offline in any form?
None, as of now. However, we will look at it when we visit Alibaba's 10-12 unmanned offline stores in China, called HEMA (pronounced HUMA), where they are investing aggressively. This is one piece of the whole engagement with them. There will be lessons to take home in technology, processes, last-mile logistics and battery vehicles. Amazon also has a Go store now.
To venture into the offline space could be a logical move, but we will have to study and understand the benefits before doing so. Unless we build a much bigger online customer base, we risk cannibalising ourselves by going offline. In India, there is still a huge untapped population which is yet to go online.
Applying the broad logic and principles of consumer internet, how many players can the Indian grocery retail market hold?
While that may be the case with horizontal e-commerce, the same does not apply to the grocery business, perhaps making it the only such business. Retailing is a $900-billion market, with grocery accounting for $600 billion.
If we were to take only the big modern retail players into consideration, there will perhaps be five to six big players. We happen to be at the sixth position behind D-Mart, Food Bazaar, Reliance, More and Spencers. Then, there are players like Hypercity, Spar and Nilgiris.
This interview is part of the LeaderSpeak series in which leading investors, PE and VC fund managers, entrepreneurs, I-bankers and law and advisory firm partners share their insights on the deals and the startup ecosystems.
Like this interview? Sign up for our daily newsletter to get our top reports.