Credit: Shah Junaid/VCCircle
Agnus Capital, the family office of promoters of pharma firm Strides Group, has upped its bet on Rishi Khiani's startup accelerator Ant Farm by investing an undisclosed amount in incubatee firm Fork Media, people familiar with the matter told VCCircle.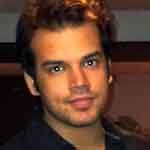 Fork Media co-founder and CEO Samar Varma confirmed the development without divulging the details of the transaction.
Mumbai-based law firm RGM Legal was the adviser to the deal.
Email queries sent to Agnus Capital did not elicit a response at the time of writing this report.
An advertising technology company, Fork Media was founded by Verma and Upen Rai in February 2013. It was acquired by Ant Farm two months later.
Fork Media creates properties with publishers, where brands chip in to sponsor ad zones. The publisher powers the content and also brings in the audience. Fork Media creates, packages and sells it to the advertiser.
The company has made three acquisitions so far: ad-tech company Inuxu; WiFi-based advertising network Spid Info; and affiliate network ClickZoot. With these buyouts, Fork has consolidated itself as a 360-degree advertising firm. Featured in Deloitte's list of 50 fastest-growing tech companies in Asia, Fork now has offices in Dubai and Singapore, and it is about to launch one in Indonesia.
In November 2015, the company rolled out Hauterfly, a website on fashion and lifestyle content targeted at millennial women.
Founded in November 2012 by Khiani, Ant Farm Business Incubator Pvt. Ltd is a hybrid startup platform that helps entrepreneurs ideate businesses and scale up existing ideas. It had raised an undisclosed amount in Series A funding from Bay Capital and Hausela Capital in 2014.
Agnus had invested $1.6 million to acquire a 15.98% stake in Ant Farm in March 2015, according to data from VCCEdge, the data research arm of News Corp VCCircle.
It had also taken part in a $3.6-million bridge round at hyperlocal delivery platform Scootsy, another Ant Farm incubatee. Scootsy delivers a wide variety of products, including food, fashion apparel and accessories, home décor, skin care, gifts, toys and books.
Agnus Capital has deployed over $25 million across a dozen-and-a-half companies, show data from VCCEdge.