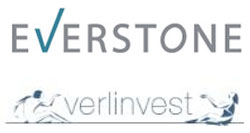 Everstone Capital along and its limited partner, Belgian family investment holding firm Verlinvest, has acquired over 90 per cent stake in Singapore Stock Exchange listed restaurant firm Harry's Holdings Ltd.
As per local securities law, since the public holding has fallen below 10 per cent mark, trading of Harry's has been suspended on the SGX and the remaining shareholders would now have to compulsorily sell shares to the private investors.
UPDATE: Everstone and Verlinvest have disclosed that their acquisition vehicle has picked 98.9 per cent stake in Harry's Holddings as of January 17.
Everstone has also brought in two nominees on the board of the restaurant firm - Philip Donald Walters and Atul Kapoor. Walters is a director of Everstone Capital Management while Kapur is co-founder and managing partner with Everstone Capital Asia Pte Ltd. Verlinvest has appointed Daniel Grossmann as a representative on Harry's board. Grossmann is executive director, Verlinvest South Asia.
All three have come in as non-executive directors and as nominees of F&B Asia Ventures, the special purpose vehicle through which Everstone and Verlinvest, acquired Harry's.
The Harry's Group owns and operates a chain of premium lifestyle bars under the brand name Harry's and also various themed restaurants cum bars under the names Mirchi – Taste of India, Marrakesh Moroccan Lounge & Bar and The Rupee Room.
The Harry's Group is also licensed as franchisee to operate O'Brien's sandwich bar in Singapore, operates a boutique hotel, The Club in Singapore and also provides catering services for corporate functions, social events and large-scale external events. It also owns and operates centres providing interactive play and music programmes to children in Singapore and Malaysia, as a franchisee of the Gymboree Play Programs Inc.
In November last year, Everstone Capital along with Verlinvest had offered to buyout Harry's Holdings Ltd for up to $21.85 million (Rs 98 crore or $17.85 million).
Mohan Mulani, the founder and executive chairman of Harry's, and his wife Rita Mulani, had also participated in the buyout offer and sold their combined holding of 45.91 per cent of the firm to F&B Asia.
Everstone had previously picked large stakes in firms like JS Hospitality (Pind Balluchi among other brands) and Pan India Food Solutions (Copper Chimney, Spaghetti Kitchen, The Coffee Bean etc) in the restaurant business.
(Edited by Prem Udayabhanu)