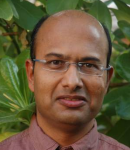 Equirus Capital Pvt Ltd, a global investment bank offering advisory services, has appointed Bhavin Shah as the chief executive officer for its newly launched arm Equirus Securities. Through Equirus Securities, the company has entered into the institutional equities business, said a company statement.
Shah is a former JP Morgan professional. He joined JP Morgan in 2002 and served the firm till 2009. Prior to joining Equirus Securities, he worked as managing director and head of Asia-Pacific technology research as well as the global sector leader for technology at JP Morgan. Previously, he was head of Asia Technology Research at Credit Suisse. Over the last 14 years, Shah served companies in technology sector ranging from software, services, hardware as well as semiconductors.
Equirus Capital Pvt Ltd was founded in 2007 as a boutique investment bank operating in mid-market segment with presence in Bangalore and Mumbai in India, and in New York and London internationally. It offers advisory services in the areas of mergers and acquisitions, private equity, merchant banking and structured financing. It has performed 23 transaction in the last two years.