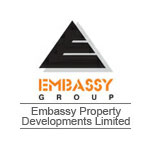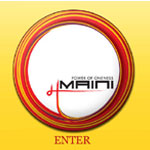 Bangalore based real estate developer, Embassy Group and Maini Group have formed a joint venture to develop logistics parks in Karnataka.
This is Embassy's foray into logistics and warehousing business, which is mostly present in the residential, commercial and IT/ITES space.
Embassy Group, backed by private equity giant Blackstone, has signed a Memorandum of Understanding (MoU) and shared Expression of Interest(EoI) documents with the Karnataka government for developing four mega projects in the State.
The projected total investment is Rs 15,000 crore, the company said.
The projects, to be funded through internal accruals and equity infusion, will include the development of integrated IT parks for IT/ITES with commercial, residential and support facilities and a logistics park.
The joint venture, christened Embassy-Maini Logistics Bangalore Pvt. Ltd, will develop and offer large format, ready-to-use, fully-fitted warehouses in major cities across India.
The Maini Group sold off their majority stake in its auto business, which introduced India's first electric car Reva, to Mahindras two years back.
The Maini Group has design and manufacturing entities and a strong base in material handling equipment and products for the warehouse segment.
Embassy will acquire 500 acres for development of IT/ITES space, BPO, residential and other facilities in ITIR - Doddaballapur and 216.04 acres in Tarahunise, both in north-Bangalore.
For the, logistics park it will acquire 200 acres each in Narasapura IInd Phase or Vembgal and Doddaballapur, located in north-east part of Bangalore.
On its logistics foray Embassy CMD Jitendra Virwani said:
"This is a strategic diversification initiative for us. While Embassy brings deep experience in developing land, design and construction, the Maini team brings in their rich expertise in design and manufacture of fit-outs and infrastructure for warehouses."
Embassy has developed over 29.8 million square feet of commercial, residential and retail space as of March 2012. It also has international operations in Malaysia and Serbia.