The government will not wait for the Budget and will continue with reforms measures to make India an attractive investment destination, Economic Affairs Secretary Shaktikanta Das said while expressing optimism that the growth in the current fiscal will exceed 7.5 per cent.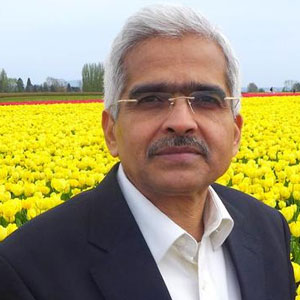 "In terms of priority and direction of government policy in coming months and weeks, as we go to the Budget, it's not case that the government will wait for the Budget to take policy initiatives. Policy initiatives are round the clock, a 24x7 exercise, and it will continue," he said.
The government will initiate a series of reforms measures from time to time, Das said.
"The direction of these reforms and administrative measures is to strengthen the initiative towards Make in India and second is to ensure revival of demand by giving a boost to more and more investment," he added.
The secretary is hopeful of over 7.5 per cent growth rate in the current fiscal on the back of the reforms push.
During the June quarter, the economy grew at 7 per cent.
As far as Make in India initiative is concerned, he said the government has taken various steps including ease of doing business, simplification of procedures and rules.
Ruling out any fiscal incentive to boost demand, he said, it cannot be done by resorting to fiscal expansionary measures, but by promoting investment.
"How do you ensure demand revival? Obviously, we cannot resort to fiscal expansionary measures which were initiated 5-6 years ago when the financial crisis hit the world market... today we don't have that fiscal room to adopt that kind of expansionary policies because beyond a point, it produces negative consequences," he said at an event organised by Assocham.
In the current situation, initiatives have to be much more structural and will have to address the core of basic issues that lie ahead, he stressed.
"So, as part of demand revival, the emphasis of the government is to promote investment and facilitate more and more investment coming into India," he added.
On start-ups that shift base out of the country due to procedural issues after a few years, Das said an enabling framework is in the works.
"A new enabling framework is under preparation for Start up India and it will be spelt out as and when government takes a decision," he said.
On taxation, he said the pace of reform will continue.
"The government is committed to stable and simple taxation regime which has certainity... the pace of reforms will continue in taxation. GST (Goods and Services Tax) is very much on the table. The government is committed to introducing GST at the earliest possible," he said.
IT backbone for GST is taking shape and GST legislations are being drafted, he said further, adding that the government is administratively gearing up for the rollout.
"So, with this kind of measures, there is no reason why India cannot achieve plus 7.5 per cent growth this year and perhaps aim at a higher growth rate next year," he said.
Das also emphasised on the need for giving boost to domestic savings.
"This has been an area of challenge for the last 2-3 years. Our overall domestic savings have come down and it is necessary for us to take measures to give a boost to domestic savings," he said.
The decision of the government to launch the gold bond and gold monetisation schemes can be seen in this direction, he clarified.
On rain deficit, he said the government is confident of dealing with the situation, thanks to a buffer foodgrain stock.
For kharif crop, Das said, the total area sown this year is marginally higher than last year's.
Admitting that there are concern areas in certain sectors of the economy, the Secretary pointed to the efforts being made to address those issues.
Speaking on the occasion, Yes Bank MD and Assocham president Rana Kapoor said initiatives such as Make in India, ease of doing business and progressive FDI policies have been instrumental in reviving FDI inflows after a 3-year slump.
FDI shot up 54 per cent in the current fiscal so far, Kapoor noted.