It has been three weeks since Prime Minister Narendra Modi announced to a shocked country his government's decision to suck 86% of the value of banknotes in circulation out of the system.
When Modi made his announcement, it was estimated that out of the Rs 14.5 lakh crore in circulation in denominations of Rs 500 and Rs 1,000, about Rs 4-5 lakh crore, or a third, was unaccounted and untaxed wealth, and that most of it will not find its way back into the system. 
Now we're told, that between 10 November (when banks reopened) and now, more than Rs 9 lakh crore, or over two-thirds of the money, has already been deposited with banks. This, with 30 days out of the 50-day window still left to go.
If this trend continues (and there is no reason to suggest it will not), all but a minuscule amount of money in old currency could find its way back into the system, thereby defeating the stated purpose of the move.
So, did the government goof up on its estimate of how much of India's black money was stashed in cash? 
Very likely, yes. It simply did not know how Indians are stashing their untaxed wealth.  
Reuters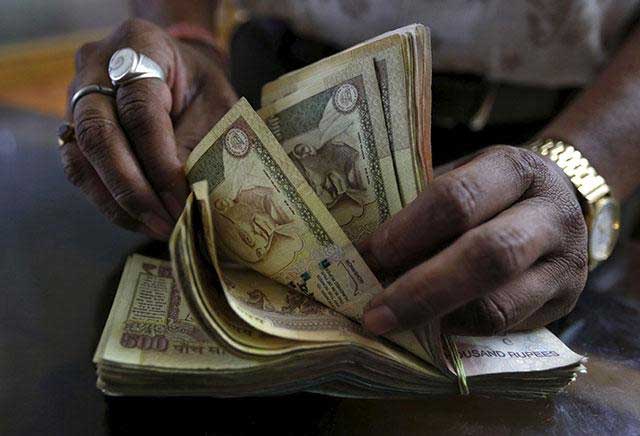 You see, only but the least savvy would hoard their ill-gotten or untaxed wealth in hard cash. Most of it would have already been converted into benami property and gold, with the rest having left the country's shores, to tax havens abroad. And we have no idea of how much this would amount to. 
The only other possibility is that a significant portion of the black money stash has already been successfully laundered. Ever since the government demonetised old currency notes, news reports and anecdotal accounts suggest how people are managing to launder their money, often with the connivance of bank officials. 
In fact, until the government stopped banks from exchanging notes 'over the counter', reports spoke of armies of 'mules' (mostly daily wage labourers, household helps or lowly paid employees) who had been hired or coerced into converting old notes into new, in small parcels.    
Interestingly, ever since it became clear that most of the demonetised currency will find its way back into the system and that the currency crunch was likely to last longer than just a few weeks, the government's narrative shifted from black money to moving India into a cashless economy. In the past 10 days or so, the government has aggressively begun sensitising the people on how, and why, they must junk cash, in favour of debit and credit cards, e-wallets and online transactions. 
So, has this been an exercise in futility?
Not really. It has earned Modi some much needed brownie points, ahead of crucial elections in states like Uttar Pradesh and Punjab, which will be a sort of mini-referendum on his government's popularity. Surveys and vox pop interviews conducted by various news outlets indicate that despite being inconvenienced, a majority of the people queuing up to get back some of their hard-earned cash, have bought into the black money story. Effectively therefore, Modi may have engineered a shift in his party's traditional voter base- from the trader to the salaried middle and lower middle classes. 
But will any of this help him make political gains? That, only time will tell.
(Aman Malik is Senior Assistant Editor at VCCircle.)
Like this Blog? Sign up for our daily newsletter to get our best reports.