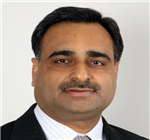 Citi has announced the appointment of Ravi Kapoor as the new head of global banking in India. In this role, Kapoor will report to Pramit Jhaveri, Citi Country Officer, India, and Farhan Faruqui, head of global banking, Asia Pacific. The appointment is effective immediately.
Kapoor will be responsible for the coverage of the firm's largest institutional clients via a full suite of world-class corporate banking, lending, capital markets and advisory products. He was previously Head of South Asia Capital Markets Origination and was responsible for taking the business to its current market-leading position.
Prior to joining Citi in 2005, he was with ICICI and DSP Merrill Lynch where he held senior positions in Investment Banking, Corporate Banking/Lending, and Equity Capital Markets.