India has seen a fall in remittance inflows for the past five quarters starting April-June 2015, although the country remains the largest recipient of capital sent by its nationals working overseas.
A key reason for this drop in capital flows is the decline in crude oil prices by more than half from January 2014 levels. Lower oil prices have hurt countries such as the UAE, Saudi Arabia, Kuwait and Qatar in the Middle East. The region is one of the main sources of remittances into India because a large number of Indians work there and send money home, but lower oil prices have slowed the economies of these countries and hurt the workers' incomes.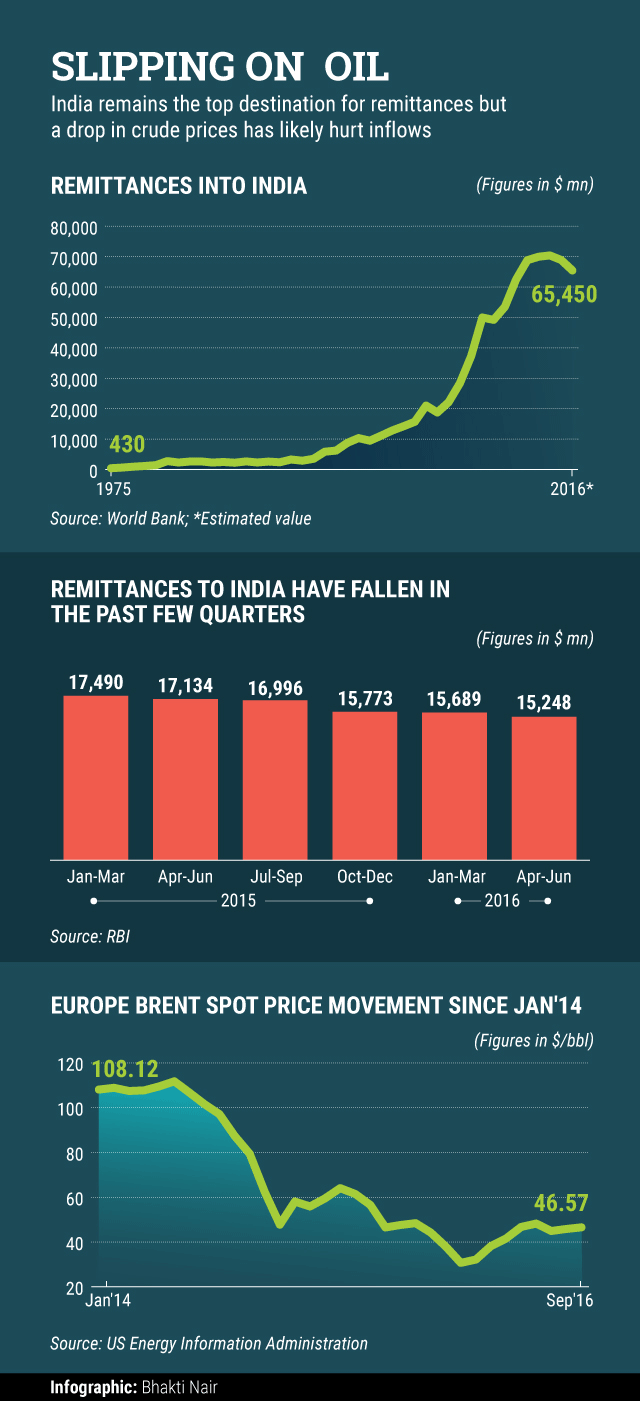 According to World Bank data, remittance inflows into India fell nearly $1.5 billion in 2015—the first decline since 2009. The World Bank estimates remittances to India will drop 5% to $65.45 billion in 2016.
Like this report? Sign up for our daily newsletter to get our top reports.