A slowdown in the real estate sector that has deterred buyers is also affecting banks' loan growth. In fact, the rate of growth in credit to residential mortgages has slipped to a four-year low in 2015/16, data from Centrum Capital show.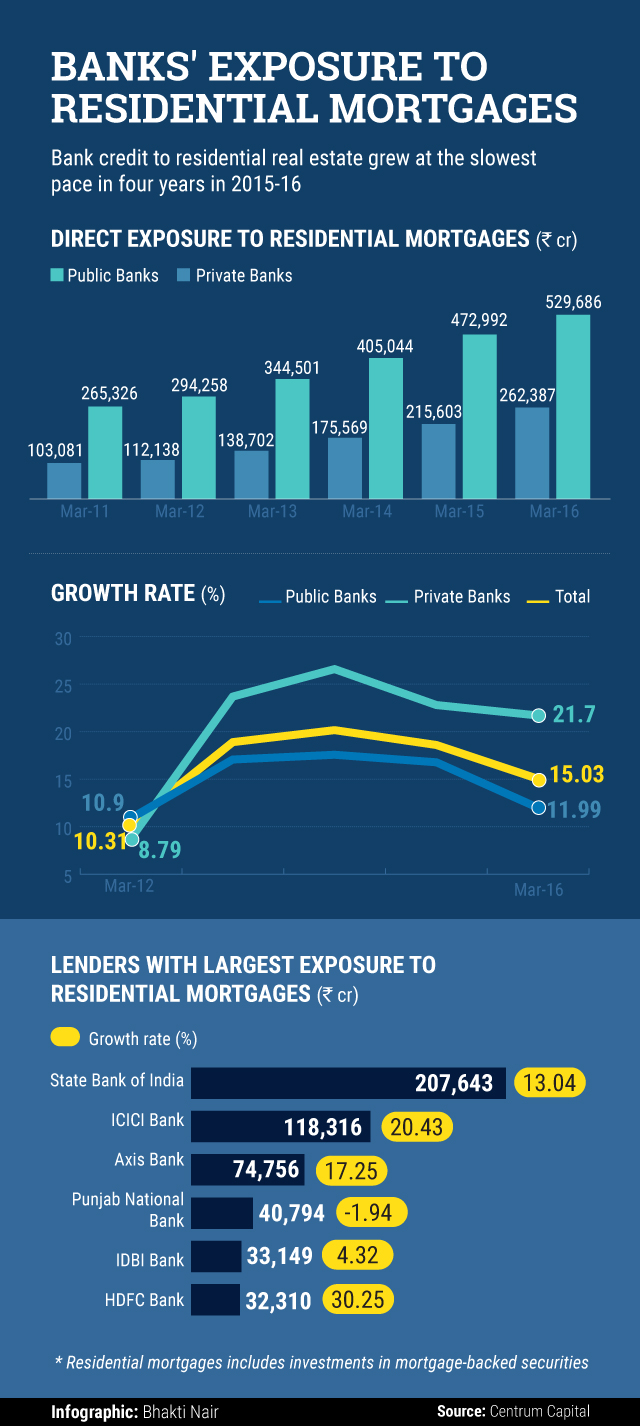 The data show also that the direct exposure of public-sector banks to residential mortgages has nearly doubled from 2010-11 to 2015-16 but private-sector banks grew at a faster pace with their exposure rising two-and-a-half times.
In a bid to prop up growth, banks have recently trimmed interest rates and could cut rates more as they are flush with deposits after the government scrapped high-value notes.
However, it is too early to say if loan growth will accelerate as the government's demonetisation move is likely to hurt the real estate sector, where cash accounted for a large part of the total transaction value.