Although the Budget 2018 was a decidedly populist one focused the rural economy, finance minister Arun Jaitley emphasised the importance of micro, small and medium enterprises. He also introduced a slew of initiatives for the government's Digital India programme, which was welcomed by many in the startup ecosystem.
However, startups lost out in the Modi government's budget this year as Jaitley failed to make any mention about the angel tax, which has been a bone of contention in the ecosystem.
Here's a sneak-peak at what startup founders think of this year's Union Budget.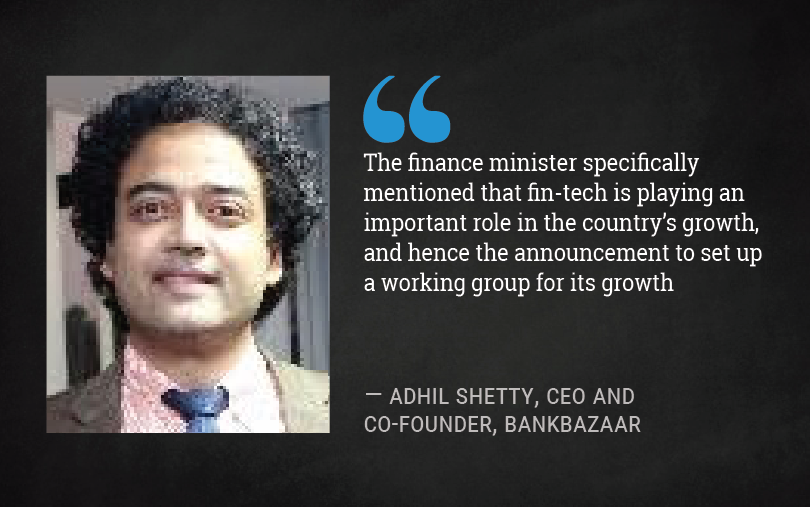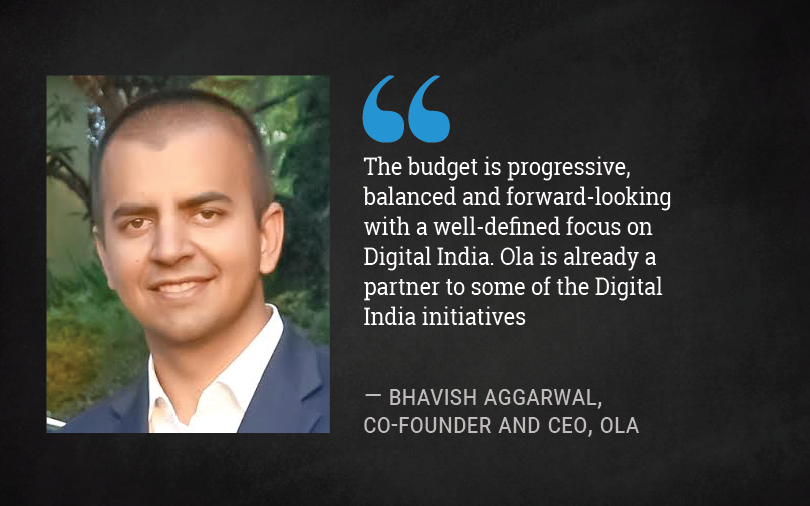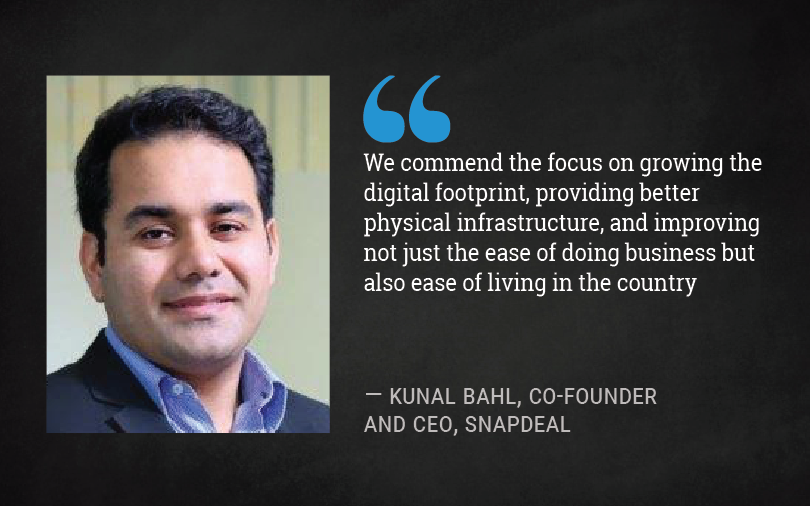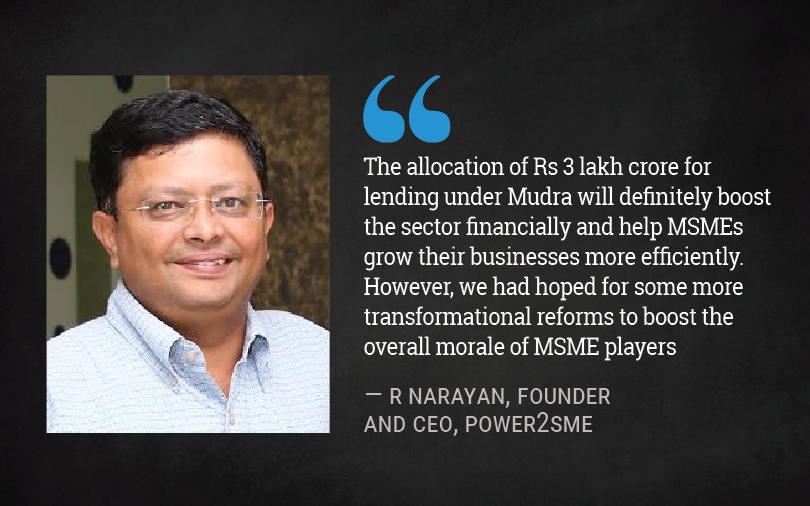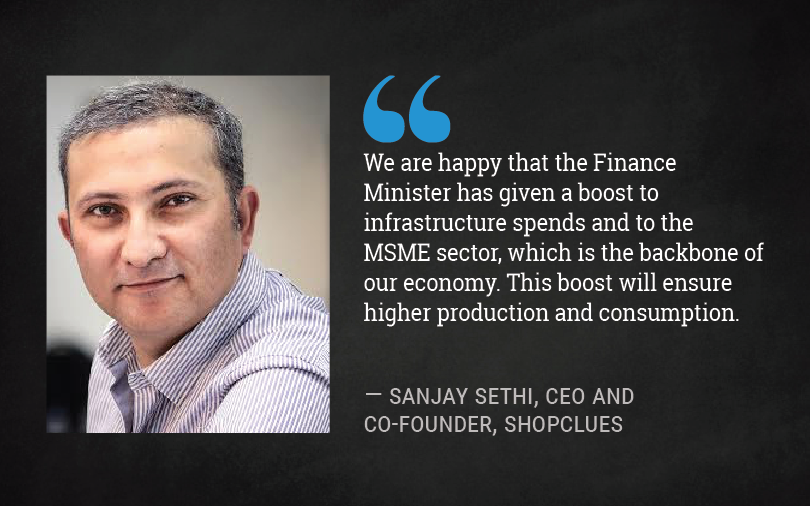 This year's Union Budget stood for entrepreneurship, employment and quality of life. The announcements made today will benefit MSMEs, including small hotels. The Mudra loan allocation of Rs 3 lakh crore will help SMEs generate more jobs while creating thousands of new entrepreneurs too. One major change which we were expecting was GST being levied on the actual price rather than the declared tariff for hotel accommodation. The reduction of corporate tax is a welcome move but we are hoping the limit to be pegged higher than Rs 250 crore so as to benefit more corporate entities.
As expected, this was an election budget. Focused on infrastructure, agriculture, and social security, the Finance Minister has delivered a populist budget. The focus on education and livelihoods was heartening but a lot more needs to be done given the terrible state of education and employability in India. All the buzzwords like AI, blockchain, crypto and so on were used but the speech was thin on substance in these areas. However, it was encouraging to hear that the government was looking at easing early-stage investing and the highly regressive 'angel tax' but again, no details were provided, so it could end up being a damp squib. Tax relief for MSMEs and senior citizens are good steps. Overall, not very positive but along expected lines. I think there is an opportunity for policies towards making India one of the leading entrepreneurial hubs in the world but we don't seem to be taking bold steps in that direction.
A reformist budget for startups and digital India. The government's impetus on digitising the rural hinterland, focus on smart cities and commitment to blockchain technology will encourage the promotion of digital payments across the country, thereby making India truly digital. Further, disallowing cash payments beyond Rs 10,000 by trusts and institutions will boost digital payments. However, the government should consider regulating cryptocurrencies rather than curbing their use entirely.
Dinesh Agarwal, funder and CEO, IndiaMART.com
The reduction of corporate tax by 25% for companies with a turnover of Rs 250 crore is a positive step. Moreover, the interest shown by the government to promote online lending is also encouraging for fin-tech. Although the Finance Minister touched upon the Angel Tax, it is yet to be seen what is there to boost the business ecosystem. The move to assign unique IDs for Companies is also a welcome step.
As founding members of The Digital Lenders Association of India (DLAI), we met with the Finance Ministry, along with other leading fin-tech lenders last year and presented a whitepaper with recommendations to foster fin-tech lending. We're delighted to see those suggestions being incorporated in spirit and letter. These include increased capital injection into the MUDRA Yojna up to Rs 3 lakh crores and doubling the allocation to the Digital India initiative. In addition, our request to access funds from MUDRA is also being considered by the Ministry, as they are reviewing the refinancing policy and eligibility criteria for NBFCs.
Renu Satti, MD and CEO, Paytm Payments Bank
We welcome the budget initiatives for promoting financial inclusion through higher penetration of banking services, increased health insurance coverage under National Health Protection Scheme and easy access to credit. Increased outlay in infrastructure including wifi spots will extend benefits of internet and technology-enabled services to masses. Additionally, development and digitisation of agricultural markets will bring farmers into the formal economy. We look forward to leverage these initiatives to provide digital payments, banking and other financial services to rural India.
Albinder Dhindsa, co-Founder and CEO, Grofers
This year's Union Budget laid a strong focus on inclusive development and sustained economic growth. The measures introduced to bolster fields such as agriculture, infrastructure, MSMEs, youth and rural economy are commendable. It is heartening to see the government's continued focus on education and digital connectivity to aid India's transformation to become a digitally empowered, knowledge economy.
The Union Budget for the year 2018 is in line with our expectations and requirements of the economy. The country is still reaping the benefits from forward-looking initiatives proposed over the previous financial year such as demonetisation, the GST rollout and the increased focus towards digitisation. The continued focus on MSMEs with the allocation of over Rs 3,000 crore for credit support along with backing the efforts of fin-tech companies will help create more avenues of financial inclusion for the underserved segment.
MSMEs have been the focus for Rubique. It's the most important sector yet it is an underserved segment when it comes to access to finance. Allotment of Rs 3 lakh crore for lending in FY19 under PM's MUDRA Yojana for MSMEs definitely bring cheer to them. Also the government's initiative to focus on process digitisation and easing the loan sanctioning process will help and encourage emerging fin-techs like us, which are taking efforts to digitise the ecosystem with increased acceptance by the ecosystem.