Finance minister Arun Jaitley presented the Union Budget 2016-17 on Monday and gave due mention, for the first time, to the term 'startup ecosystem'.
But startup investors and entrepreneurs feel the announcements fell short of making it a game-changing budget for new ventures, although they have largely welcomed the government's initiatives.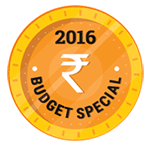 Overall, the budget is a mixed bag for startups, they say.
"It is great that the funds have been earmarked for women entrepreneurs, and I hope those funds become accessible to those who need them to get started," said Upasana Taku, co-founder of MobiKwik. "I was expecting a lot more from this budget."
Watch what other entrepreneurs and investors feel about the Budget.