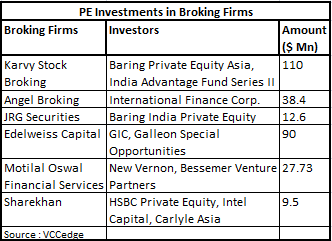 The ASK Group, a financial services company promoted by capital market veterans Asit and Sameer Koticha, is open to tapping the private equity route or roping in a "partner" who can add strategic value to the company's businesses.
The Group, which is into wealth management and PMS, may look at diluting a minority stake at the group level to raise capital for its expansion plans. The plan is to expand into a full-fledged and diversified financial services company. ASK Group, which has $1-billion assets under management, is not looking at the public market route to raise funds.
"A committed investor who can add further value to the ASK brand by extending their rich experience and matching our ambition for the India growth story. We have strong management bandwidth across our businesses to ensure we capture this long-term compounding opportunity sustainably", said Sameer Koticha, Director, ASK Group, in an interview with VCCircle.
This is not the first time that the group is seeking institutional money. In 2007, Nimesh Kampani's JM Financial bought 60% stake in the group's broking entity ASK Securities for Rs 58.14 crore ($14.28 million). The JV was to essentially focus on equity research, institutional sales and trading businesses. JM Financial, which had sold its institutional equities business to Morgan Stanley, took over this JV by buying ASK out in April 2008.
ASK Group had also parted ways with its foreign JV partner Raymond James. Subsequently, ASK was broken into two companies - ASK Investment Managers, which deals with financial products and distribution, and ASK Securities, which is into broking business.
The broking sector has, in the recent past, seen lot of interest from the private equity class of investors (see table). Typically, the benchmarks for valuations are in the region of 15x earnings for broking business, about 7.5% to 10% of AUM for private equity business and about 5% of AUM for domestic AMC funds, according to Noble Group lead research analyst (financial services) Pankaj Agarwal.
ASK Group companies include ASK Investment Managers (formerly ASK Raymond James Securities) which provides Portfolio Management Services (PMS) through investments in listed Indian equities to high net worth domestic clients and offshore advisory services to HNIs and institutional investors;
ASK Wealth Advisors Pvt Ltd, which provides family office proposition, trusts, estate planning and wealth management solutions to ultra high net worth individuals and; ASK Property Investment Advisors Pvt Ltd that provides real estate fund management and advisory. It has already applied to SEBI for a license to set up an Asset Management Company (AMC).
ASK Group, which has recently achieved the close of an all-rupee real estate fund of Rs 340 crore, has plans of manage a private equity fund to invest directly into companies. Koticha says, there is a defined interest from HNIs for these long term stable products. Koticha, who has been in the Indian capital markets since 1983, asserts that "equity and real estate will continue to be growth assets going forward."
The firm's real estate fund was raised purely from individual domestic commitments from HNI's. Koticha told VCCircle that the money was raised in the difficult days of 2009. He counts the long-term real estate opportunity, investment thesis (entering at attractive valuations in real estate projects which need a turnaround) and a credible team as positives that worked in favour of the fund.
The fund will be headed by Sunil Rohokale, ASK Group's executive director and ex-CEO & MD of ICICI Home Finance. Being a rupee fund, it can also buy majority stakes in projects. The fund will focus on investments in Delhi (NCR), Mumbai, Chennai and Kolkata.