Based on nine pillars, finance minister Arun Jaitley's Union Budget saw a few sectors getting the government's support as well as its money, while a few were left behind. The nine pillars included agriculture and farmers' welfare, rural sector, social sector including healthcare, education skills and jobs creation, infrastructure and investment, financial sector reforms, fiscal discipline, besides, ease of doing business and 'Make in India'.
Even as the corporate sector dubbed this year's budget a progressive one, a few areas of concern have already been pointed. The government, apart from renaming 'Clean energy cess' on coal, lignite and peat to 'Clean environment cess', has increased the rate from Rs 200 per tonne to Rs 400 per tonne.
"The hike in rate allows the government to collect a tax of Rs 10,000 crore. The real question is how does the government plans to utilise this fund. If it will be further used to further give a boost the renewable energy sector, then it is a good way of building the sector," says Sunil Kant Munjal, chairman, Hero Corporate Service Ltd.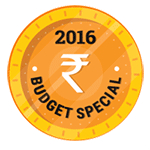 Ashok P Hinduja, chairman, Hinduja Group of Companies, that controls Ashok Leyland among other firms, termed the Budget as pragmatic and growth-oriented. "The auto sector will stand to benefit by the proposed amendment to the Motor Vehicles Act to allow the private sector participation in the passenger vehicle segment."
For the Information Technology (IT) sector, the Budget came with its own pros and cons. If on one hand, the government's plan to use technology to grow every sector right from agriculture to education and healthcare has its positive implications on the IT sector, the cut in benefit from research and development is a setback for the industry.
"The deduction in benefit will not only have an impact on big IT companies, even startups will get feel the pinch. For any startup to grow it needs the support of large companies," points out Debjani Ghosh, managing director, sales and marketing, South Asia, Intel Technology Pvt Ltd.
The government in this year's Budget has declared that benefit of deductions for research would be limited to 150 per cent from April 1, 2017 and 100 per cent from April 1, 2020.
The government also opened up 100 per cent foreign direct investment (FDI) in insurance and pension sector, asset reconstruction companies besides food processing industry. As per Jaitley, FDI will be allowed through the Foreign Investment Promotion Board (FIPB) route in marketing of food products produced and manufactured in India.
Calling it a farm to fork effort by the government, Piruz Khambatta, chairman, Rasna Pvt Ltd, says the move will ensure that more foreign companies movie in and invest in building the supply chain.
Education is another sector where the government plans to ride on the power of digital. "The fact that the government has focused on online courses in this budget, is a definite boost for the ed-tech sector. This way more firms including startups will bolsters its offerings in this space," says Vijay Thadani, vice-chairman and managing director, NIIT Ltd.
Jaitley also announced the government's plan to start Sarva Shiksha Abhiyan to to focus on quality of education.
Interestingly, for Naresh Trehan, chairman and managing director, Medanta – The Medicity, this budget was a relief with government focusing on rolling out healthcare packages for the aam admi. "The private healthcare sector has already gone profitable and does not require any more tax sops," he adds.
The government's new health protection scheme will provide health cover up to Rs 1 lakh per family, was. For senior citizens an additional top-up package up to Rs 30,000 will be provided, announced Jaitley.
However, corporate India says there are a few areas which were left out in this Budget, especially the limited focus on the National Investment and Infrastructure Fund for funding investments. "The government has restricted the allocation for bank recapitalisation at Rs 25,000 crore which was announced in the Indradhanush, despite the rise in provisioning post Banks' Q3FY16 results," says Naresh Takkar, MD and Group CEO, ICRA Ltd.