The Adani Group is mulling to bid for the local solar assets of US-based renewable energy giant SunEdison, said Jayant Parimal, Adani Green Energy Ltd's CEO.
Adani Green Energy, the group's solar unit, has received a proposal and is evaluating the same, Parimal said, according to a Mint report.
SunEdison filed for bankruptcy protection in the US in April after an ambitious growth plan piled up debt that it couldn't repay.
The bulk of SunEdison's India portfolio is solar. It has 410 MW of commissioned solar power and another 1,000 MW under construction across several states.
SunEdison also owns wind assets of another 101.6 MW, which it acquired in May 2015 from Spanish renewable energy player Fersa Energia Renovables for $39.2 million.
Fortis Healthcare arm told to pay Rs 503-crore fine
The Directorate General of Health Services (DCGH) has slapped a fine of Rs 503 crore on a subsidiary of the healthcare chain Fortis Healthcare Ltd for non-compliance of land-related laws of the Delhi Development Authority (DDA), Business Standard reported.
Escort Heart Institute & Research Centre Ltd received the DGHS order for in a long-disputed case related to the period 1984-2007, the report said citing a regulatory filing by Fortis.
This is "towards recovery of unwarranted profit made by it for alleged non-compliance of the conditions of allotment/lease of land since its allotment in 1982," said the filing.
The DDA had granted the land to the hospital on the condition that it would provide free treatment to 25% patients. However, in 2005, the company contested that just 10% of the seven acres of land was granted with this condition.
Videocon may revive plan to sell oil & gas assets to repay debt
Videocon Industries Ltd is looking to revive its plans to sell oil and gas assets to repay its debt, with global crude oil prices recovering to $52 a barrel.
At the peak of oil prices, the company's Brazilian exploration blocks were valued at Rs 50,000 crore, Business Standard reported. The group has eight oil and gas assets in Brazil, Indonesia and East Timor.
The group had divested its Mozambique gas field for $2.5 billion (Rs 15,000 crore) in January 2014 and its telecom spectrum to Bharti Airtel for Rs 4,428 crore in March this year, to repay loans.
The group is also looking to exit its insurance joint venture, which it had set up with Liberty Insurance of the US, the report said. The family also offloaded a 33.5% stake in its direct-to-home television business to US-based SEAC Fund for $300 million and listed the company on Nasdaq. The money was used to grow the DTH business in India.
RBI looks to free up more regulatory capital
The Reserve Bank of India is considering a plan to free up bank capital where norms are stricter than international requirements.
RBI governor Raghuram Rajan discussed the plan at a meeting with the representatives of bank officers, who are also on the board of public-sector banks, The Times of India reported.
Reuters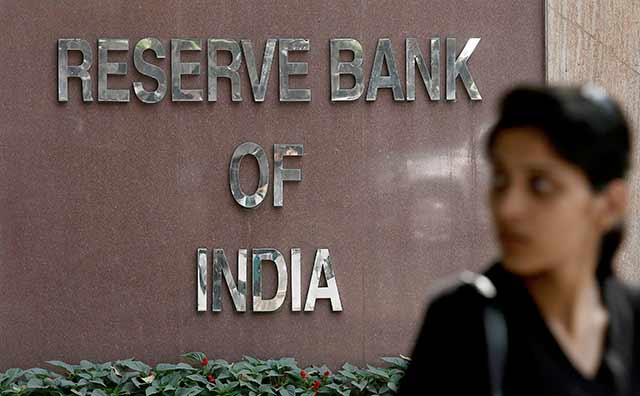 According to the report, the representatives said that over Rs 20,000 crore is locked in the balance sheets of public-sector banks over and above the statutory requirements. Since the provisioning norms for non-performing assets are adequate, this amount can be unlocked, it said.
RBI may ask banks to rework debt of stressed companies
The Reserve Bank of India is considering asking banks to rework the capital structure of stressed firms to help these companies reduce the level of debt on their books.
This provision is expected to be largely used in the case of companies that have excess debt which has not yet turned bad, Mint reported citing sources privy to the matter. The banking system had Rs 5.8 trillion in non-performing assets as on 31 March this year, the report said.
The RBI is planning to allow banks to convert the unsustainable part of the debt on a company's books into long-dated instruments such as convertible preference shares. Once introduced, the provision will add to a number of tools provided by the RBI to help deal with distressed assets, the report said.
KhanaGadi gets funding from 50K ventures
Jaipur-based KhanaGadi, a mobile application-based food delivery aggregator for railway passengers, has secured an undisclosed amount of funding from Hyderabad-based 50K Ventures, The Economic Times reported.
The startup plans to use the funding to augment its network, adopt a more aggressive marketing strategy and build its team, the reporte said citing founder Amit Deep Kumar.
KhanaGadi provides food delivery service at 200 railway stations across India. It aims to serve 1,000 customers a day by next year. It is also planning to focus towards niche segments such as diabetic or cardiac travellers who do not have many options for food during their travel.