Mobile is where the future resides, and a set of data by media agency ZenithOptimedia just corroborates this. In 2018 mobile advertising will overtake desktop advertising, accounting for 50.2 per cent of all internet advertising.
Moreover, digital programmatic advertising will account for 53 per cent of digital display advertising for the first time this year. The share of programmatic is expected to grow to 60 per cent in 2016.
With this, ZenithOptimedia predicts that global advertising expenditure will grow 4.7 per cent in 2016, reaching $579 billion by the end of the year.
The global ad market has enjoyed stable growth since 2011, growing between four and five per cent per year.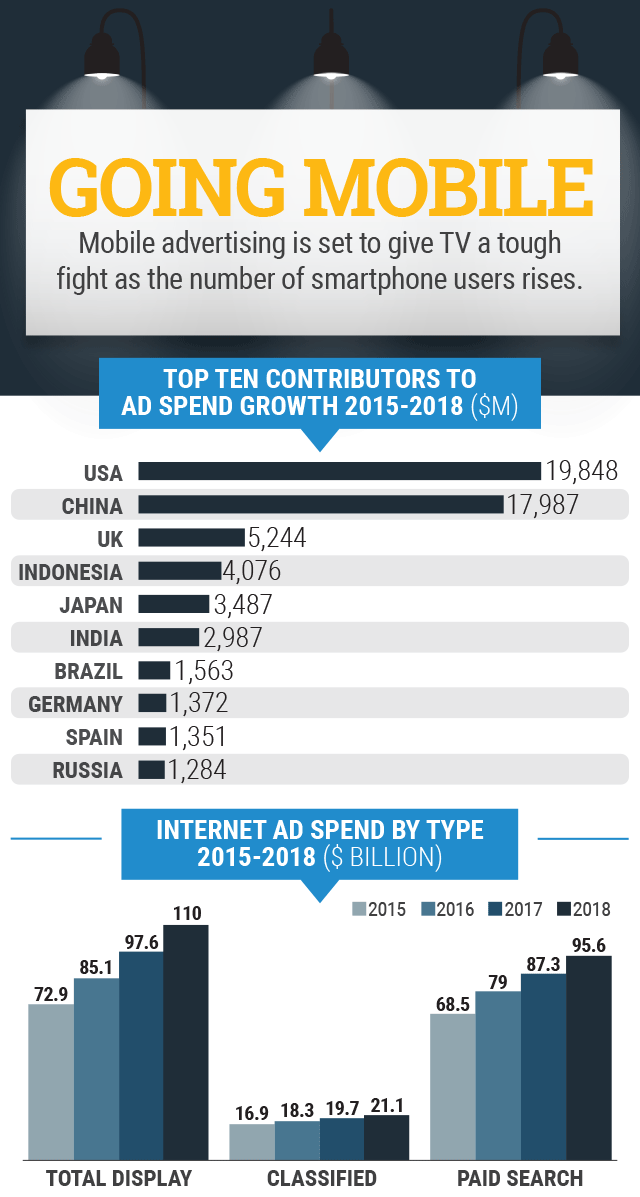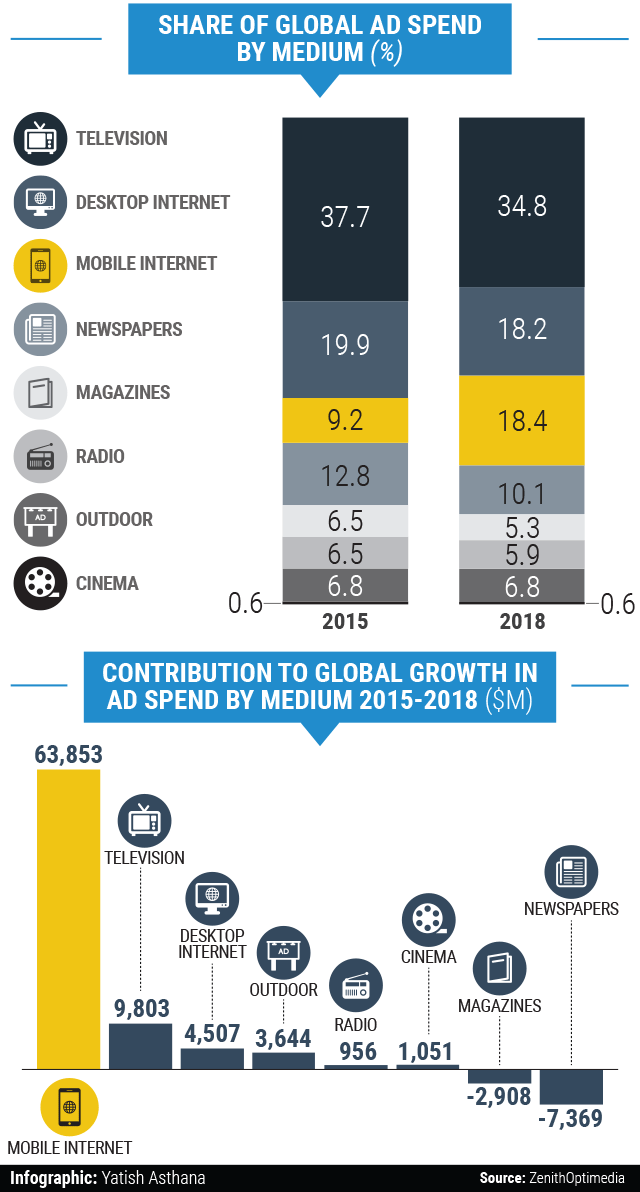 Television still remains the dominant player with 38 per cent share in the total ad spend in 2015. By 2018, that will change with internet set to overtake television to become the largest single advertising medium.
Talking about the India scenario, Anupriya Acharya, Group CEO, ZenithOptimedia India says, "Indian advertising expenditure is expected to grow by 13 per cent in 2016. Much of the growth is fuelled by TV at 15 per cent, closely followed by print at 10 per cent. Digital is expected to grow upwards of 20 per cent."