Business process outsourcing and financial services continue to provide the biggest exits to PE firms in India as can be seen from the top five deals this year. General Atlantic continued to exit from its India IT portfolio after selling Patni Computer stake last year while Oak Hill Capital Partners cashed in on its bet on both Genpact and EXL Service. Carlyle scored a mega exit from HDFC while Warburg Pincus completed its exit from Kotak Mahindra Bank.
Here is a look at the top five exits of the year.
General Atlantic & Oak Hill Capital scripting a mega exit from Genpact: Besides being the largest PE deal, the Genpact deal was also the largest exit in 2012 and the largest secondary exit in India till date. General Atlantic LLC and Oak Hill Capital Partners sold their 30 per cent stake in Genpact for $1 billion and also took $200 million as a special dividend. With this transaction, the two PE firms have already made $1.62 billion on their eight-year-old investment and still hold 10 per cent stake in the BPO, which is worth $300 million. The deal could be the largest exit after Warburg Pincus made its exit from India's biggest mobile operator Bharti Airtel, where the PE firm got $1.83 billion on its original $290 million investment in 2005.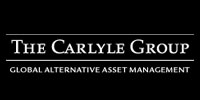 Carlyle sells 5.22 per cent stake in HDFC for $1.11 billion: Private equity major sold its entire stake in India's largest mortgage lender Housing Development Finance Corp (HDFC) in two tranches. It was one of the largest exits in the country's PE history where the buyout giant sold 5.22 per cent stake in HDFC for $1.11 billion. With this exit, Carlyle has made over $1.11 billion on its $650 million investment, made in 2007. In rupee terms, the deal gives Carlyle 2.16x multiple, but in dollar terms, it comes to 1.71x which reflects the fall in the Indian currency (when Carlyle bought the stake, it was around Rs 40/dollar).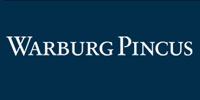 Warburg Pincus completes Kotak Mahindra Bank exit: Private equity major Warburg Pincus completed its exit from private sector lender Kotak Mahindra Bank Ltd, garnering more than Rs 3,400 crore ($661 million) in the process that started back in 2011. In 2012, Warburg entities sold nearly 3.6 per cent stake on the Bombay Stock Exchange for over $273 million. Warburg Pincus held 9.28 per cent stake in Kotak Mahindra before it started exiting in June 2011. The deal would mark the largest exit by Warburg Pincus after India's biggest mobile operator Bharti Airtel, where it encashed $1.83 billion on its original investment of $290 million.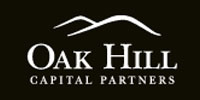 Oak Hill Capital completes exit from EXL Service Holdings: Private equity firm Oak Hill Capital Partners completely exited from NASDAQ-listed EXL Service, the fourth largest BPO in the country, a decade after investing in the company. The PE investor, which had started part-exiting last year, sold its remaining 25 per cent stake this year for over $139 million.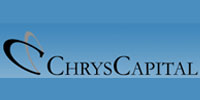 ChrysCapital exits Shriram City Union Finance for $94 million: Private equity major ChrysCapital exited Chennai-based Shriram City Union Finance, selling its entire 12.36 per cent stake for $94 million. The PE firm made an estimated 3x-4x on its six-year-old investment in the consumer lending arm of $9 billion Shriram Group.
The deal came after ChrysCapital exited Shriram Transport Finance in 2009, making 10x-12x returns.
(Edited by Sanghamitra Mandal)