The Indian government's proposal to open up the legal services sector to foreign players has faced stiff opposition from a section of the legal fraternity in the country. However, the bigger concern, seems to be from within, following the rise of in-house practices.
The Society of Indian Law Firm (Silf), a powerful body of domestic corporate law firms, and the Bar Council of India (BCI) have vociferously expressed their reservations on the entry of foreign law firms ever since the government had first made its intentions clear in September 2016. They have also suggested several changes to the draft proposal on allowing foreign law firms to enter India.
However, experts say, the scepticism around allowing foreign firms to start their operations in India stems from the insecurities emerging out of corporate India's decision to build their in-house practices, which has already intensified competition, and is set to aggravate further once foreign firms join the race.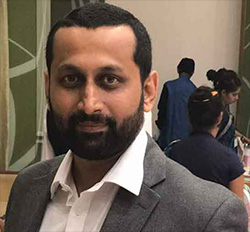 In fact, law firms are reeling under big price undercuts, and many small firms are feeling the heat as they are unable to compete with the rates offered by their larger peers. The scenario has become even more worrisome for many managing partners and founders of law firms, given that in-house legal departments of companies are now turning out to be their biggest rivals.
So far, the growth of most law firms in India was largely dependent on their relationships with a company's or conglomerate's head of legal or finance departments. Many have evolved along with their clients – new business opportunities used to emerge as their respective corporate clients diversified into newer sectors or geographies.
However, the situation is fast changing. Currently, Indian conglomerates, including Reliance Industries, Birla Group, Sun Pharmaceuticals, the Tata Group and Bharti Enterprise, among others, have expanded their in-house legal departments to enviable sizes for any large law firm. Smaller companies, such as Suzlon and Welspun, have also scaled up their legal departments, which are comparable to any mid-sized law firm.
The move has resulted in limited work for practices across the country, and whatever has been coming their way, have either been highly complex or demanded higher levels of expertise.
While the pie for law firms is visibly shrinking, they have also witnessed a rise in expenses – legal and court fees, and spending on IPR, among others. The increase in costs has also been the result of companies poaching highly talented and rainmaker lawyers, besides technology spends.
More and more companies are hiring veterans to oversee transactions. For example, star performers like Shuva Mandal, the national practice head for general corporate, M&A and PE practice at Shardul Amarchand Mangaldas & Co, was recently hired by the Tata Group.
And Mandal is not alone. Last year, Anshuman Jaiswal, a partner at law firm Cyril Amarchand Mangaldas, had joined renewable energy company Greenko Energy Holdings as in-house counsel. The other two partners from the same firm Ipsita Dutta and Himanshu Dodeja had also moved to head Morgan Stanley India and Blackstone India, respectively.
While such moves have made in-house departments more competent, law firms are finding it more and more difficult to match the expertise and the salaries that these senior lawyers are receiving. Besides, in-house counsels are also deploying artificial intelligence and technology platforms to take care of routine jobs, which also used to be a steady stream of work for law firms.
In 2015-16, the total legal and professional costs for Indian public listed companies rose 7.3% from a year earlier to Rs 25,593 crore. The number may look big, but data shows that this is slower compared to the 25% increase in 2014-15.
The challenge is real. From here on, if law firms in India want to remain relevant, they will either have to evolve in terms of practice areas and skill sets, or just be a shadow of their glorious past. The choice is simple if we go by wily politician Frank Underwood's stated observation in TV show, House of Cards: "There are two kinds of pain. The sort of pain that makes you strong, or useless pain…that's only suffering." Hope, they will only emerge stronger.
Like this blog? Sign up for our daily newsletter to get our top reports.