Flipkart announced a mega $1 billion funding round and Amazon raised the stakes by committing $2 billion investment in India to support its rapid growth in India. Flipkart's fundraise, in particular, has set a new benchmark and a major booster for Indian tech firms.
While some key VC firms which have backed firms competing with Flipkart and Amazon are mum on the developments, we spoke to a few investors cutting across angel, early stage VC funds as well as PE funds to gather some thoughts on Flipkart's funding and understand how it stacks up against Amazon's independent plans in India.
Angels: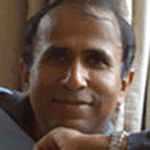 Serial entrepreneur and angel investor K Ganesh said, "The investment (Flipkart's fundraise) is a great testimonial to the fact that early stage investment should take more risks with new business models. Back in 2001, investors thought that e-commerce won't work in India due to low penetration of internet and credit cards. All those negativity has been answered conclusively."
He feels that with all the innovation, Flipkart, which is losing money on a per order basis, will end up making even more losses thereby requiring a lot more funds. He said that the sector will see a lot more money especially from the international players.
"The country deserves much more funds because of the size of the population and market," said Ganesh.
According to him, there is an untapped opportunity in India for Flipkart to acquire more customers through a mobile first (or mobile only) user interface that makes buyers shop using their hand-held phones.
"A game changing innovation in the space would be when Flipkart manages to create an incredible mobile app and site and gets more mobile payment options," he added. Ganesh has previously backed a few mobile payment startups.
Ganesh observed that one positive spinoff is that both Flipkart and Amazon are building out logistics and supply side for building e-commerce infrastructure in India which benefits the economy as a whole.
"As the portal will open up to more users in India itself, larger marketing spends would encourage more shoppers to come online which again is great for the combined e-commerce eco-system," he added.
Rehan Yar Khan, who is an active angel investor and is now engaged with early stage fund Orios Venture Partners, said, "E-commerce is now a big boy's play. These two giants can wipe smaller players off."
Khan pointed out that apparel e-com players in China and America were significantly affected by the large e-commerce firms while niche players from complex categories like furniture still exist.
According to Khan, it will be tough for horizontal players to survive while there could be acquisitions of category specific players.
VCs: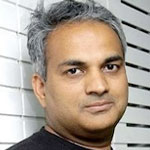 Mahesh Murthy, managing partner of SeedFund and a known critic of Flipkart, looks at the twin development as a cat and mouse game. With Flipkart's $1 billion fundraise announcement, the investors behind Flipkart are signaling Amazon to up the ante with big cash to buy it, and as an alternative intending to go public on NASDAQ at a big number like Alibaba.
"However, with Amazon's $2 billion India investment announcement, it is clear that Amazon will never buy Flipkart. So that part of the Flipkart strategy goes kaput," said Murthy.
The Amazon deal is also signaling that Flipkart will not have an easy float on NASDAQ when US investors and the world know that Amazon is committed to winning in India. "So it deflates any Alibaba-like expectations from a future Flipkart public offering," he added.
Murthy also believes that apart from making investors in Flipkart nervous, this will make its employees and vendors gravitate more towards Amazon.

PE players:
"Presently, ecommerce is very small (about $3 billion) of the total retail space which is worth $500 billion in India. The country is yet to experience the entire growth curve. In the US, certain brands in retail had to actually shut down due to the dominance of some e-commerce players. We are very bullish about this segment and will look at opportunities in this space," said Keshav Mishra, partner, Baring Private Equity Partners India. Baring PE India has not backed any e-commerce firms to date.