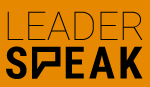 Ritesh Agarwal was one of the youngest Indian entrepreneurs to head a startup valued at $100 million. He arguably could have become the youngest Indian at the helm of a unicorn - a startup valued at $1 billion. However, he consciously chose not to go down that path.
Agarwal was 20 years old when he founded OYO in 2013. Operated by Gurgaon-headquartered Oravel Stays Pvt. Ltd, the startup aggregated hotel rooms under the OYO brand and blocked a few rooms in partner hotels. Under this model, Oyo had around 70,000 rooms under its umbrella in just three years.
But then came a slew of irregularities and malpractices involving several hotel partners. In the aftermath of those negative incidents, OYO decided to take it slow. It chose instead to consolidate its operations under the franchise model, where it controls the inventory and decides pricing along with its exclusive hotel partners.
In the process, while OYO halted its march to unicorn status, it reduced its losses and improved customer experience.
Investors seem to have been impressed. Last September, OYO raised $250 million (Rs 1,600 crore) in its Series D round of funding from a clutch of investors led by Japanese conglomerate SoftBank.
It also raised a smaller round of funding from Chinese hotel operator China Lodging Group Ltd, which picked up less than 5% stake in OYO for $10 million (around Rs 63.9 crore) as part of a strategic partnership.
In an interaction with VCCircle, OYO chief executive officer Agarwal - now 24 - discusses the changes in business model and future plans which include growing the larger online hotel booking business. While the company still has presence overseas, he says that Oyo is focusing on getting things right in India before expanding in East Asia.
Edited excerpts:
How has the business model changed over the past couple of years?
We are now a brand franchisee/hotel operator and moving our whole inventory towards that direction - a process that started in January 2016.
What we are offering customers and partners is exclusive branding, inventory, consistent experience, transparency and technology that makes this whole experience seamless.
Around 85% of our revenues came from our own franchise hotels. We call this a mix of real estate, hospitality and technology. We are a full-stack hospitality chain which distributes rooms offline and online. We get almost 5% of our revenue from walk-in customers at our properties.
What is the reason for this strategic shift? There were reports of malpractices and sabotage by some hotel partners...
This was a natural progression and there were hundreds of learnings. When we take up 100% inventory rather than 50%, it actually makes life easier for hotel owners. Our company is transparent with management, investors, shareholders and employees. We are happy to be questioned about our services.
We have transformed ourselves from our past learnings. We are choosy about the hotels we on-board and tell them how much to invest in a makeover.
How have hotel partners responded to this change?
Within a few months, hotels have seen occupancy going up from 60% to around 75%. We are now on-boarding 10,000 rooms in a month. We do a property makeover in 3-14 days with the help of our 250-odd member team of civil engineers, 50 interior decorators and stylists.
We have established an engineering centre in Hyderabad for cutting-edge technologies that enable all these processes. It is an operation-intensive game and we now focus on increasing the density of the market in a city.
Do you think there is discrimination against OYO in terms of it being treated as an aggregator rather than on par with hotel brands?
Yes. People take pride not in customer service, but in selling rooms for the highest price. This is one of the oldest industries. A new entrant finds it hard but we have found friends in the industry. It is not an industry where a new player is given a red-carpet welcome. We are willing to walk the tougher path.
What has been the growth in room inventory over the past year or so? How many users and hotels do you have on the platform now? 
Our room inventory has remained the same over the last year or so at 70,000 rooms, of which 60,000 are exclusive. With our franchise model working well now, we aim to grow this to 1,80,000 rooms by the end of 2018. We take a 17% commission on branding and booking.
We now have more than 10 million app downloads and three lakh daily active users. Our rooms can be booked on other online travel aggregator (OTA) platforms like Booking.com and Yatra. We have more than 7,000 corporates as part of our Oyo for Business segment and we get 25% of our business from that segment.
How have investors reacted to your change in strategy?
We have seen a 33% decline in losses in the last fiscal, according to the financials we disclosed to the Registrar of Companies (RoC). We will reduce it even further this fiscal.
The shareholders had great trust in the management - SoftBank specifically.
We went to our shareholders and told them we were not interested in growing rapidly but would focus on our quality of service. They backed us. They told us if that was what we believed to be the right thing to do, to go ahead and do it. There is no other way of showing support but by putting in their money. SoftBank invested from their Vision Fund and it continues to be a partnership that we relish.
Have you consciously moved away from the valuation and funding game?
As a company, we never believed in the valuation game. Valuation is an outcome and we are thankful for the discussions about it in the media.
Our C-level leadership of 10 people has existed for more than three years. It has been stable. There is no substitute for a strong team. I spend a lot of time in selecting our team.
This interview is part of the LeaderSpeak series in which leading investors, PE and VC fund managers, entrepreneurs, I-bankers and law and advisory firm partners share their insights on the deals and the startup ecosystems.
Like this interview? Sign up for our daily newsletter to get our top reports.