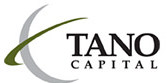 Mumbai-based private equity firm Tano Capital has made its second exit. The PE firm has sold its stake in Shilpa Medicare Ltd, a manufacturer and exporter of active pharmaceutical ingredients, making returns of 4.5x. The PE firm had invested around $2 million in Shilpa Medicare in early 2006, said Carlton Pereira, managing director with Tano India Advisors Pvt Ltd.
Tano made its first exit earlier this year by selling out its minority stake in privately held Ravin Cables through a strategic M&A sale to Italy's Prysmian. Tano, which invested $3.4 million in Ravin, earned an 18% IRR on that investment.
Tano had built up around 10% stake in Shilpa Medicare, but off-loaded its holdings in tranches this year as institutional interest increased. 
The company's profit-after-tax has increased by more than 10 times during the last four years from Rs 4.27 crore in FY06 to Rs 44.3 crore in FY10, said Pereira, who continues to remain on the company board.
Shilpa Medicare Ltd is a Karnataka-based pharmaceuticals company engaged in the manufacturing of Active Pharmaceutical Ingredients (API) fine chemicals, intermediates, herbal products and specialty chemical products.
Shilpa Medicare was trading today at Rs 355.05, up by more than 5%. The company has a market capitalisation of Rs 781 crore and reported revenues of Rs 264 crore in FY10.
Strategic Ventures Fund Ltd (SVF), a private equity fund managed by Frontline Strategy, also exited Shilpa Medicare earlier this year with 4x returns.
Tano Capital, which is currently raising a $150 million second fund, has made nine investments from its debut fund. Two of its portfolio companies - valve maker Virgo Engineers and EPC firm ICOMM Tele - have filed DRHP for their capital markets debut.
Its other investments include Sports Station, Anil Printers and ABG Motors.