Standard Chartered Private Equity (SCPE) has begun part exit from its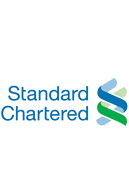 two-and-half-year-old investment in auto finance firm Mahindra & Mahindra Financial Services with returns of 2.2x. SCPE has sold a quarter of its 9.8% stake for Rs 146 crore over the last one month which works out to an average part exit price of Rs 634 a share against VCCircle estimates of its average cost of acquisition of around Rs 285.
SCPE has reaped the benefit of patience compared with co-investor TPG Axon, the $14 billion hedge fund partially owned by the private-equity firm TPG. TPG Axon alongwith SCPE had together invested Rs 415 crore through a preferential allotment in March 2008 where the hedge fund picked 7.22% and SCPE bought around 4% stake at a price of Rs 380 per share.
TPG Axon had in June 2009 sold its entire stake in the open market for a total sum of Rs 184.21 crore, taking a 31% haircut on its original investment of Rs 266 crore.
In contrast, SCPE had been gradually buying shares from open market in most of 2008-2009 bringing down its average cost of purchase sharply. It held as much as 9.8% as of December 2009 and had been holding on to this stake till mid-August. It is estimated that, in total, SCPE put in Rs 275 crore in the firm with an average price of approximately Rs 285 a share. This is 26% below the original cost of purchase. It sold about a fourth of its total holding at an average price of Rs 634.
SCPE's remaining holding of 7.3% is currently valued at Rs 470 crore or $100 million. The PE firm could also be looking at other exits this year through IPOs of companies like InterGlobe Technology Quotient (ITQ), a travel outsourcing firm; Powerica, a Mumbai-based generator manufacturer, and Endurance, a Pune-based auto-component maker.
ChrysCap is another PE investor in M&M Financial Services that is a non-banking finance company of Mahindra Group, focused on the rural and semi-urban sector for providing loans for utility vehicles, tractors and cars. ChrysCap is a pre-IPO investor of the firm that
went public in March'06 with an issue price of Rs 200. ChrysCap had also upped its stake in the auto finance firm before the markets recovered. As of June 30, it held 9.97% stake that is valued at Rs 640 crore (~$138 million).
Meanwhile, ChrysCap has exited from its investment in another consumer finance firm. It has sold all its 9% holding in Bajaj Auto Finance in the open market for around Rs 241 crore ($52 million) at an average price of around Rs 725 a share. The PE firm had put in the big chunk of money ($10 million at Rs 450 a share) in February 2006 to acquire
over 5% stake in the auto finance company through a preferential allotment.
It is also believed to have participated in a rights issue few months later at a lower price of Rs 325 that would have brought down its average cost of acquisition. Its stake went up to 9% by September'07 as per shareholding disclosures and had been holding on to it for the
last three years.
Bajaj Auto Finance derives a significant proportion of its lending to non-auto finance segments. For the year ended March'10, it deployed less than 30% of funds for two and three wheeler financing. Mortgage & other secured assets besides consumer durable financing together accounted for a little less than half of its deployment with the rest going to small business and personal loans.