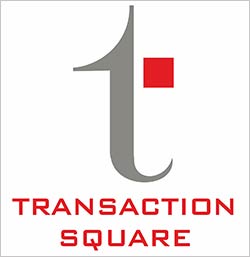 Srei Infrastructure's wholly owned subsidiary, Quippo Oil and Gas Infrastructure Ltd (QOGIL), which is primarily in the business of owning and operating onshore drilling rigs, has sold its minority stake in the derrick lay barge 'Quippo Prakash' to SapuraKencana. The barge was sold at an enterprise value of $122 million, translating into a deal worth $46.3 million for Srei arm.
QOGIL had acquired 38 per cent stake in Quippo Prakash in 2008, when there was a downturn in the offshore markets.
A company spokesperson told VCCircle the firm made 'money' from the divestment, declining to disclose the actual amount it paid in 2008.
"The offshore oil and gas construction market has shown a sharp upswing since the time Quippo Oil and Gas Infrastructure had invested in the vessel. Having invested when the market had bottomed out, Quippo Oil and Gas Infrastructure took advantage of the present buoyant conditions to exit its investment. Srei has been creating a portfolio of strategic investments over the past years and as and when there is an opportunity of encashing with a good return, it does so," said Sunil Kanoria, vice-chairman, Srei Infrastructure Finance Ltd.
Headquartered in New Delhi, QOGIL provides onshore contract drilling services utilizing a fleet of six land rigs, offering a host of value-added services to its clients.
One of the world's largest integrated oil and gas services and solutions provider SapuraKencana Petroleum Berhad (SapuraKencana) covers activities such as installation of offshore pipelines and structures, fabrication of offshore structures, accommodation and support vessels, drilling vessels, hook-up and commissioning, topside maintenance services, underwater services, offshore geotechnical and geophysical services, project management, diving services, offshore support services, infrastructure and specialised steel fabrication works.
With a workforce of over 9,000 people, the group's has a presence in over 20 countries ranging from Malaysia and China to Australia, Middle East, America, Brazil and beyond.
Srei's businesses include infrastructure project finance, advisory and development, infrastructure equipment finance, venture capital, capital market, insurance broking. The firm has a network of over 85 offices in India and has also replicated its business model overseas with two offices in Russia and one in Germany.
In March 2011, Quippo Infrastructure Equipment Ltd and it's group companies got merged with Srei Infrastructure Finance Ltd.
(Edited by Prem Udayabhanu)