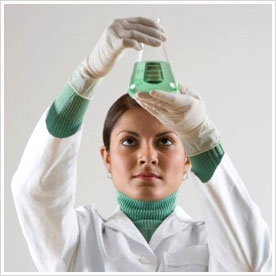 Shree Pushkar Chemicals and Fertilisers Ltd's shares made a tepid debut, listing at Rs 60.05 each, 8 per cent below issue price of Rs 65 on the National Stock Exchange (NSE) on Thursday.
Shares of the company, which is engaged in manufacturing and trading of dye intermediates, touched a high of Rs 63.05 intra-day and low of Rs 60.05 each on NSE in a weak market.
At 11:50 AM, Shree Pushkar Chemicals' shares were trading at Rs 63.05 a piece, up 5 per cent on NSE.
Shree Pushkar Chemicals had set a price band of Rs 61-65 per equity share to raise Rs 70 crore in the recently concluded initial public offer (IPO). The issue got a lukewarm response initially but cleared the ropes with 33 per cent oversubscription .
The public float comprised a fresh issue to raise around Rs 57 crore for the company besides an offer for sale to fetch another Rs 13 crore to the selling shareholder IFCI Venture Capital Fund managed India Enterprise Development Fund (IEDF).
Earlier, it had raised Rs 5 crore ($760,000) in a pre-IPO round of funding from Unifi, a domestic hedge fund registered under SEBI's AIF norms, among a few other entities including those related to Unifi.
The company which started its operations in 1993 as a trading business, later started manufacturing its own dye intermediates in India. It is also among the large manufacturers of K-Acid—a dye intermediate used to manufacture reactive dyes for dying of textiles—in the country, with an installed capacity of 960 MTPA as on March 31, 2015.