Jamuna is a single mother from Bengaluru. After separating from her husband, she found it difficult to make ends meet and fund her 17-year-old son's education with her monthly wages of Rs 15,000 working as a home nurse. The long hours spent at the bedside of housebound patients also meant she couldn't attend to the needs of those in her own home.
But Jamuna knew how to ride a bike. And it got her a job with last-mile logistics firm Shadowfax Technologies Pvt. Ltd, where she now earns between Rs 18,000 and Rs 25,000 a month delivering e-commerce goods to households in and around her suburb. Apart from making more money, the flexible timings in her new job allow her to spend time with her family.
It is Shadowfax's partnership approach that allows Jamuna to choose her shifts. Founded in April 2015, it is an Uber of sorts for delivery personnel. Much like car drivers partner with ride-hailing companies, delivery men and women partner with Shadowfax through its Android app. It's a freelancer model, according to Abhishek Bansal, the 26-year-old who co-founded Shadowfax in Bengaluru with fellow IIT graduate Vaibhav Khandelwal.
The last-mile delivery segment has flourished in recent years with the boom in online purchase of goods. Having entered the game relatively late, Shadowfax needed to stand out.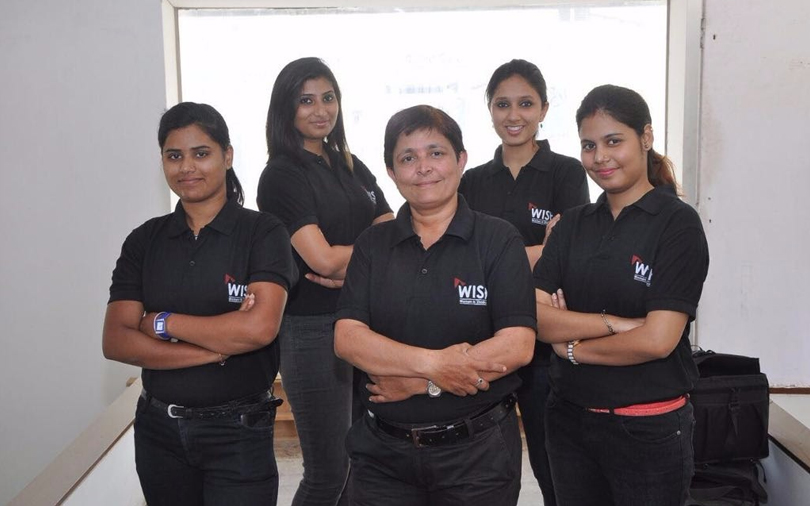 "Our idea was not to target people wanting a full-time job," Bansal told VCCircle. "We looked at people such as college students who wanted to make money during their free time."
Most large and small agencies providing delivery personnel enroll them as staff, stipulate fixed working hours, building a management structure and operate through call centres. Shadowfax has instead opted for a pay-per-delivery model managed by its app.
The numbers suggest this strategy seems to be working. The Shadowfax Rider app has 10,000-plus downloads on Google's Play Store. It had 500 delivery personnel across three cities in its first year.
As Shadowfax approaches its third anniversary, its fleet has grown to 7,000 across 70 cities.
Shadowfax's most prominent clients include e-commerce giant Flipkart, online grocer BigBasket and fast-food chain McDonald's. It completes an estimated 85,000 deliveries a day through its three delivery options - Now (90 minutes), Insta (same day) and Connect (intercity delivery on the next day).
This rapid growth is also reflected in its revenue, which tripled to Rs 34 crore in 2016-17 from Rs 9.8 crore the previous financial year.
Higher delivery, transportation and cluster management costs saw its expenditure increase 77% to Rs 62.58 crore for the year ended 31 March 2017. Even so, it managed to contain its losses to Rs 28.5 crore in 2016-17 from Rs 25.56 crore the previous year.
Shadowfax started out as a food delivery service. But the company soon realised that this model didn't offer flexibility in terms of timings to its delivery personnel. By spreading its footprint across segments, Shadowfax was able to let delivery personnel choose a slot that suited them - a strategy Bansal calls "cross-utilisation".
Currently, e-commerce contributes the most to Shadowfax's business with a 30% share. Food and groceries are next with 25% while reverse logistics account for 20%.
Co-founder Bansal claims the company enjoys a healthy double-digit margin on every order. Aware that the key to growth is achieving economies of scale, he quotes a market study which estimates that about 20 lakh orders are delivered daily in India by 1.5 lakh delivery personnel. This will grow to one crore orders being delivered a day by 10 lakh people, according to the study. Bansal's aim is to contribute a tenth of India's delivery force, or one lakh men and women, whom they call micro-ntrepreneurs/partners.
Growing its fleet more than 14 times in five or six years may be a tall order, but the company does have a gamified growth strategy in place.
A referral programme for existing partners helps it reduce costs for finding new riders. This scheme generates a recurring income of up to Rs 500 per month for each active referral in the network and riders can track their bonuses in real time.
Bansal said Shadowfax riders' average monthly income of Rs 15,000 is "higher than the industry average".
"In August, 13% of our riders took home over Rs 35,000 in earnings," the company said.
VCCircle spoke to some Shadowfax partners who corroborated these claims.
For instance, Bharat Borde from Navi Mumbai earned Rs 15,000 month at a toll plaza before signing up for Shadowfax. He now does around 40 deliveries a day and has referred 85 new riders. One of the top riders of Shadowfax, Borde said he earns Rs 35,000-40,000 a month and once even took home Rs 45,000.
Early indications suggest that the e-commerce logistics sector is in for an eventful year. Last week, VCCircle reported that Gurgaon-headquartered tech-enabled logistics services provider Rivigo Services Pvt. Ltd had raised Rs 322.5 crore ($50 million) in a Series D round, which saw its valuation soar to near-Unicorn levels.
Other players such as Blackbuck, Delhivery and Ecom Express have all shown strong growth and attracted private investment. While these companies offer either intercity goods movement or end-to-end solutions, the last-mile segment is fragmented among multiple players.
"It is a good time to be in the logistics industry as e-commerce companies are outsourcing that task a lot these days," said Sanchit Vir Gogia, founder and chief executive of consulting firm Greyhound Research.
But he also sounded a note of caution.
"There are a few challenges that these companies face such as background verification of these delivery personnel and training them in soft skills. There is also a lot of attrition in this industry," says Gogia.
Going forward, Shadowfax's challenge will be to manage its riders' aspirations while ensuring productivity. Reaching its ambitious target of one lakh riders would serve as vindication. But the jury is still out.