OncoStem Diagnostics Pvt. Ltd, which develops prognostic and predictive tests for cancer treatment, has raised $6 million (Rs 38.5 crore) in a funding round led by Sequoia Capital India, it said in a press statement.
Silicon Valley-based Artiman Ventures also put in money.
The Bangalore-based startup will use the funds to deepen its research and development efforts, besides developing and automating tests for oral, brain and colon cancer, the statement added. It will also spend the capital on domestic and overseas expansion.
OncoStem develops tests to predict cancer recurrence based on the molecular fingerprint of the tumour, using proteomics and genomics-based platforms and deep scientific knowledge. The startup's flagship product, CanAssist-Breast, predicts the risk of recurrence in breast cancer patients from stage 1 through stage 3A. OncoStem claims the test can help close to 50% breast cancer patients, helping them avoid the side-effects of chemotherapy.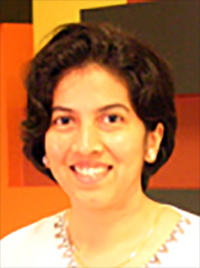 "There are no affordable tests in India to accurately predict the risk of cancer recurrence. We aim to develop cost-effective tests that will help predict and assess the risk of recurrence, providing doctors with an actionable blueprint for personalised treatment," Manjiri Bakre, founder and CEO, OncoStem, said.
Bakre, who founded OncoStem in 2011, is an Indian Institute of Science alumnus. She has previously worked at Genome Institute of Singapore, biology platform company Avesthagen Ltd and Philips Research.
Although the genomics and high-end diagnostics sector is nascent in India, health-tech startups and diagnostic ventures have attracted significant investor interest of late.
In April, breast cancer screening startup Niramai Health Analytix raised an undisclosed amount in seed funding from a clutch of investors, including early-stage venture funds pi Ventures and Axilor Ventures, impact investor Ankur Capital, Silicon Valley-based startup accelerator 500 Startups and Flipkart co-founder Binny Bansal.
In March, iGenetic Diagnostics Pvt. Ltd, which offers diagnostics tests ranging from biochemistry to advanced molecular genetics, had said that Manipal Education and Medical Group, and UK-based development financial institution CDC Group Plc had pumped Rs 133 crore into the company.
In December 2016, Gurgaon-based Core Diagnostics Pvt. Ltd had raised $12 million from private equity firm Eight Roads Ventures and US-based F-Prime Capital Partners. Existing investor Artiman Ventures had also participated in the round.