Venture capital firm Sequoia Capital India's Bangalore office was raided by Enforcement Directorate (ED) officials on Monday in connection with an ongoing investigation into its investee firm Chennai-based Vasan Healthcare Pvt Ltd that runs Vasan Eye Care hospitals.
The venture capital firm said on Twitter that it has complied with the investigation and responded to inquiries from government agencies. It also said it would fully co-operate with the investigation.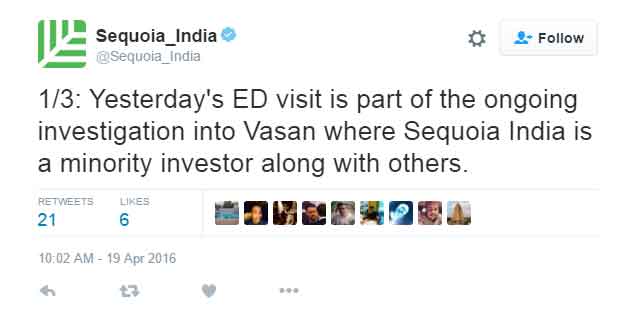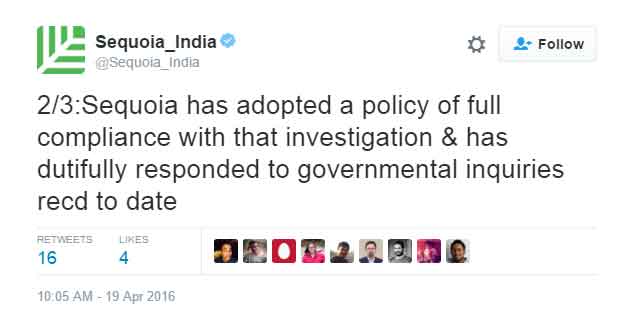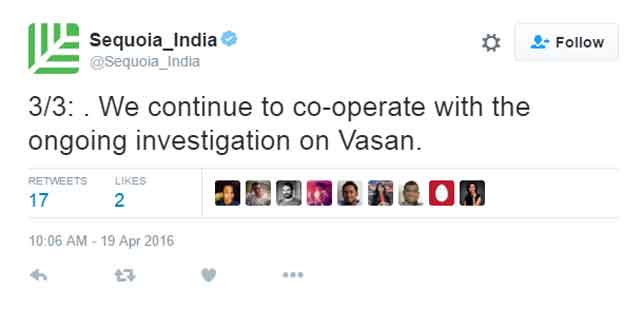 "During the course of the investigation, the Sequoia Capital India team has met ED officials multiple times and has answered every query placed before us," Sequoia Capital said in a statement, adding, "Our only connection to the ED visit is that Sequoia Capital India is a minority investor in Vasan, which is one of the more than 100 investments we have made in India over the last 10 years."
The Hindu, which reported the raid, said Sequoia's purchase of 30,000 shares of Vasan Healthcare at Rs 7,500 per unit from Advantage Strategic Consulting Pvt Ltd in 2010-11 is under ED scanner for suspected foreign exchange violations.
Sequoia has been an investor in Vasan Healthcare since February 2009 when the latter raised $20 million from WestBridge Ventures, in addition to Sequoia, according to data from VCCEdge, the research platform of VCCircle. Singapore government's investment arm GIC is another investor in the firm. The three investors together had put in $50 million in Vasan Healthcare in May 2014.
Vasan Healthcare has been in the eye of the storm for more than a year over allegations of black money, tax evasion and links with politicians. Journalist and chartered accountant S Gurumurthy, who is co-convener of Swadeshi Jagaran Manch, an affiliate of RSS, wrote in The New Indian Express in September last year alleging the involvement of Congress leader and former finance minister P Chidambaram and Vasan Healthcare in a black money deal worth Rs 223 crore. The investigation by ED has severely affected Vasan which was once valued over $1 billion. A couple of buyout talks have also failed, following the crisis, Mint reported in January.
The company did not immediately respond to an email query sent by VCCircle.