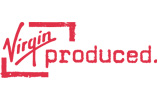 Richard Branson's film entertainment arm Virgin Produced is entering Bollywood in partnership with Cinema Capital Venture Fund and a US-based entertainment related asset management group to launch Virgin Produced India. The Indian venture is positioned as a content company especially targeted at youth from the Hindi-speaking population, the company said in a release.
Besides Cinema Capital Venture Fund, the other partner in the Indian venture is Tantrik Group, a Los Angeles based media and entertainment asset management firm.
This will mark yet another entertainment venture of Branson in India after being present in Indian through his music label and investment in a private FM channel. Virgin Group also came in with a branding JV with Tatas in the telecom services market besides operating its airlines in the international circuit.
"At Virgin, we try to infuse everything we do – whether it's in the music, travel, or telecommunications industry – with a sense of entrepreneurialism, innovation and fun. Virgin Produced brought those qualities to the entertainment industry, and now with the launch of Virgin Produced India, we're bringing them to one of the world's youngest and fastest-growing audiences," said Richard Branson, founder of Virgin Group.
Based in Mumbai, Virgin Produced India will be a full service operation that will develop, produce and distribute Bollywood films and remake Hollywood content for Indian audiences.
Virgin Group launched Virgin Produced three years ago and it has been involved in projects like 2011's movie 'Limitless' starring Bradley Cooper and Robert De Niro. Most recently, the company's music- infused safety video for Virgin America went viral, receiving more than 5 million hits on YouTube.
"For the last several years, Virgin Produced has started to change the Hollywood mindset by developing a new way of doing business," remarked Jason Felts, Founder & CEO of Virgin Produced. "We know how to reach a younger demographic. And we are going to take our unique and successful business model and expand it in Bollywood and throughout India," he added.
Virgin Produced India will also serve as a place where Indian artists can develop content without creative restrictions. This new venture will leverage the Virgin brand to attract India's best creative talent and provide them with the tools to bring their most inspired work to Indian audiences, according to a press statement.
One of Virgin's partners is Cinema Capital Venture Fund, a $35 million investment fund focused on film and entertainment sector which is managed by Cinema Capital. It has backed various production entities including Kinesis Films which counts among other movies the recently released Krrish 3. The fund house has also been involved with projects like Dabangg 2.