Religare Capital Markets has hired banking veteran Jason Barakat-Brown as head of advisory based in Singapore. Barakat-Brown will lead Religare's corporate finance team.
Barakat-Brown, who began his stint  on January 21, would be responsible for leading the firm's corporate finance team, including mergers and acquisitions, origination and execution, according to media reports.
He would build out a focused advisory and corporate finance execution business to support Religare's equity capital markets distribution, said a spokesperson.
Barakat-Brown reports to Sutha Kandiah, head of investment banking at Religare Markets. He joins Religare from Candor Advisory Partners, a firm he founded in 2012 after 16 years in various corporate finance positions at international investment banks.
He spent nine years as an M&A banker in Asia and his experience spans several countries, including China, India, Singapore, Malaysia, Indonesia, Thailand and Australia.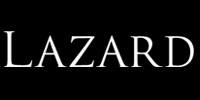 Lazard Appoints Jesse Bhattal as Senior Advisor
Lazard has appointed Jesse Bhattal as a Senior Advisor. Bhattal will advise senior management regarding clients and strategic initiatives internationally, with a focus on the Asia-Pacific region. Bhattal was formerly President and Chief Executive Officer of Nomura's Global Wholesale Division and Chairman and Chief Executive Officer of Lehman Brothers Asia.
"Jesse Bhattal is one of the most accomplished dealmakers in the Asia Pacific region," said Kenneth M. Jacobs, Chairman and Chief Executive Officer, Lazard. "His experience and relationships will benefit our clients in Lazard's core businesses globally."
Over a 30-year career, Bhattal led many of the Asia-Pacific region's most significant mandates and successfully grew businesses through a period of transition. As President and CEO of Nomura's Global Wholesale Division, he was responsible for global markets, investment banking, and other non-retail businesses in Japan, Asia-Pacific, EMEA and the Americas. Prior to joining Nomura, he was Chairman and CEO of Lehman Brothers Asia and a member of Lehman Brothers' executive committee.
Bhattal is a Rhodes Scholar with a Honors in Philosophy, Politics and Economics from Oxford University.
(Edited by Prem Udayabhanu)