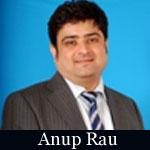 Anup Rau, senior executive vice president at HDFC Life, has joined Reliance Life Insurance as its chief executive officer.
The board of directors of Reliance Life Insurance Company (RLIC), a part of Reliance Capital, announced the appointment of Anup Rau as the new CEO of the company, subject to IRDA approval.
Rau succeeds Malay Ghosh, President and Executive Director, Reliance Life Insurance. VCCircle reported the story first. (See: Anup Rau of HDFC Life set to join as CEO of Reliance Life Insurance).
Malay Ghosh has played a pivotal role in building the company in challenging times. He also played a key role in forging our relationship with Nippon Life Insurance, the largest private life insurer in Japan, as a strategic partner in the company. He will continue to guide the company as a member on the board'', said Sam Ghosh, CEO, Reliance Capital.
The appointment of Anup Rau as the new CEO of Reliance Life Insurance is with immediate effect. Rau has extensive experience in the Indian Life Insurance industry and we look to strengthen our leadership position in the life insurance business with him at the helm,'' added Ghosh. Rau will also be on the Board of Reliance Life Insurance.
Anup Rau, 39, joins Reliance Life Insurance from HDFC Life Insurance and brings with him over 17 years of industry experience.
Some of the key strategic initiatives in his previous role with HDFC have been building of new channels, transformation of the Agency Channel, diversification of product mix and strengthening of Bancassurance business. Prior to HDFC he was the National Head-Banaccurance, Alliances and International Business at ICICI Prudential Life.
(Edited by Prem Udayabhanu)