Credit: Shah Junaid/VCCircle
Video analytics and enterprise safety company ASADEL Technologies Pvt. Ltd has raised an undisclosed amount from Dheeraj Jain, managing partner at venture capital firm Redcliffe Capital, in exchange for a 10% stake, a company statement said.
Founded in early 2015 by IT industry veteran Partha Guha Patra, the Delhi-based firm offers products that enable individuals and businesses to manage their safety and emergency needs. It helps improve the quality of response, investigations and intelligence gathering using predictive analytics based on location data records (LDR) and reconstructed images and videos from users' mobile phones or CCTV cameras.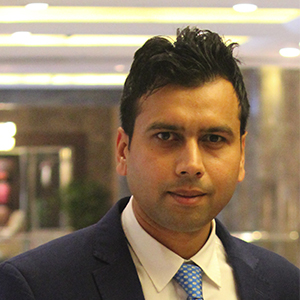 The company has also developed iSOSu, a personal emergency responder with a 24x7 command and control solution, and IMARECON, a smart image and video enhancer and reconstructor.
"We are adding deep-learning techniques to ensure our existing solutions achieve results with high accuracy in much less time," said Patra.
Jain is a prolific angel investor with over 20 angel investments. His portfolio includes online wedding planner Shaadisaga, online pharmacy LifCare, HR analytics tools inFeedo, ed-tech startup Mappr, fast food chain Burger Singh, branded workspace aggregator Qdesq, self-drive car rental aggregator JustRide, campsite aggregator Deyor Camps and packaged food startup Yumlane.
In September 2016, VCCircle had reported that he was launching a $50-million early-stage fund to invest in technology startups in India and overseas.
A number of startups in the security space, offering a wide range of solutions, have recently raised funds.
In January, ABM Knowledgeware invested up to Rs 15 crore ($2.2 million) in Bangalore-based security solutions provider InstaSafe Technologies Pvt. Ltd. In the same month, cloud-based solutions provider SecurAX Tech Solutions (I) Pvt Ltd raised funds from early-stage investor Axilor Ventures, Parampara Early Stage Opportunities Fund and a clutch of angel investors. Defence IoT startup CRON Systems raised pre-series A funding from early-stage investor YourNest India Fund.