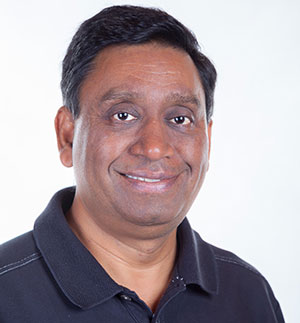 Ram Gupta, the former president and CEO of the US-based Cast Iron Systems Inc, has joined venture capital fund Nexus India Capital Advisors Pvt Ltd as part of its operations and investment team.
During Gupta's tenure, Cast Iron became one of the largest vendors of application integration technology in the cloud and was subsequently acquired by IBM in 2010.
"Ram has been working with us part-time for nearly two years, and we are thrilled to have him join our team full-time. He knows every aspect of what a start-up needs to do to grow and become a market leader. Several Nexus companies have benefited from his counsel, and many more will be able to leverage his expertise as a board member," said Naren Gupta, co-founder, Nexus Venture Partners.
Gupta also served as director on the boards of several public and private companies, including Progress Software, S1 Corporation, Platform Computing, Persistent Systems, Yodlee, Plateau Systems, and Geek Net.
He holds an MS degree in computer engineering from the University of Massachusetts, Amherst, and a BS degree in electronics engineering from BITS, Pilani.
Nexus is an India-US venture capital firm with assets of over $1 billion under management and an active portfolio of over 50 companies across technology, internet, media, consumer and business services sectors. Its portfolio companies include Helpshift, Snapdeal, Netmagic, Druva, Aryaka, biz2credit and Pubmatic, among others.
Like this report? Sign up for our daily newsletter to get our top reports.