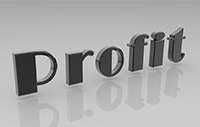 Byju's Classes, the Bangalore-based tuition chain that has metamorphosed into an ed-tech company with a runaway hit 'The Learning App' for K-12 students, is raising a large fresh round within two-three weeks. And this is going to be its second fundraising within five months.
VCCircle first reported about Byju's upcoming funding round of up to $50 million and the company later confirmed it. This follows a $75 million round early this year.
Byju's, led by a former topper of the Common Admission Test to India's premier management institutes and passionate entrance test coach Byju Raveendran, is thus raising around $125 million in back-to-back rounds amid what is now universally recognised as a funding drought. News Corp VCCircle's data research platform VCCEdge recently reported that private equity funding has nearly halved to $5.86 billion in the first half of 2016.
Byju's, however, seems to face a 'problem of plenty.' Inside information is that four new investors, including some growth funds which typically write large cheques, are now vying for a stake in the company when it is preparing to go international and expand across all English-speaking markets. The World Bank's private-sector investment arm IFC has already made public its intentions to put in $15 million in Byju's, which is already backed by a strong set of investors such as Sequoia, Sofina and Lighspeed besides early investor Aarin Capital.
The ed-tech company is accelerating when we are hearing many stories of a long drag in fundraising efforts, especially at Series B and later stages among Internet companies. Indeed, its idea of plugging the learning gap through tech-enabled remote classes finds many takers. Its app seeing five million downloads in 10 months since its launch inspires confidence among investors.
To top this, Byju's perfectly conforms to the investors' new-found emphasis on profitability. The company said its paid subscribers reached 200,000 and June revenue was Rs 30 crore. "We do not need external cash to run India operations. We are already profitable in India," a top official of this five-year-old company said.
In the aftermath of a series of shutdowns, scale-downs, job cuts and markdowns, profitable growth sparks a tingle of excitement among venture capital investors who are looking for safer bets to park the $3 billion dry powder they are sitting with. Another major investment round that is coming up is in car rental startup Zoomcar that would mark global automajor Ford joining the Indian startup party.
VCCicle first reported Ford Smart Mobility's likely investment in Zoomcar three weeks ago. It now turns out this round would be of $25 million that Ford would lead with participation from Reliance Venture Asset Management and Sequoia, according to a report in Business Standard.
Again, Zoomcar has reported breaking even in most cities where it operates and publicly said it would be operationally profitable next year. At the end of June, taxi fleet company Meru Cabs received $25 million from media house Bennett, Coleman and Co. Ltd. Meru is already profitable. Yes, the word is profitability.
(Manu P. Toms is Senior Assistant Editor at News Corp VCCircle.)
Like this Blog? Sign up for our daily newsletter to get our top reports.