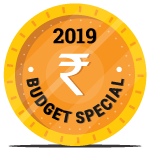 Finance minister Nirmala Sitharaman presented her maiden budget on Friday, outlining a range of measures aimed at boosting investment but stopped short of announcing a big stimulus that analysts said was required to revive consumption and accelerate economic growth.
The budget proposals included easing foreign direct investment norms, giving greater powers to the RBI and pushing the government's disinvestment agenda.
This special edition of our weekly podcast brings the main highlights of the budget.