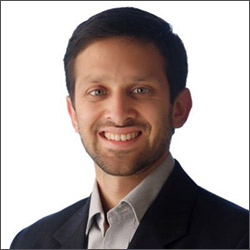 NewQuest Capital Partners, a private equity (PE) firm focused on emerging markets, has opened an office in Mumbai, its first in India and third in Asia, a press statement said.
The development comes soon after the PE firm opened an office in Beijing in August last year.
Darren Massara, managing partner at NewQuest, said, "India has been a core market for us since inception. Over the past two years, we have invested approximately $200 million in India and expect our investment pace to increase in the near term. Having a team on the ground further enhances our network of relationships and brings us closer to our portfolio companies."
Besides, NewQuest has also hired some key personnel, taking its total India team size to nine. Among those hired is Sachin Khandelwal, who has joined as director and head of portfolio management. He will be based in Mumbai.
Khandelwal, who has 15 years of operational and consulting experience, was earlier senior principal at Bain & Company, where he focused on strategy formulation, operations transformation, and marketing and sales plans, among other things.
He has also spent five years at FMCG major Hindustan Unilever, holding both sales and marketing positions.
Amit Gupta, partner and head of India and South East Asia for NewQuest, said, "The new Mumbai office and recent team additions will help us to continue providing liquidity solutions to GPs through direct purchases and LPs through fund restructuring. It will also allow us to become more deeply involved with our portfolio companies and work closely with our GPs in the region."
NewQuest provides bespoke liquidity solutions to PE investors with investments in emerging Asia, particularly China, India and Southeast Asia.
It provides alternative liquidity solutions to PE asset owners, such as financial institutions, corporations, family offices and hedge funds, on a direct and indirect basis. It acquires PE positions directly through portfolio and single-asset transactions, and also partners with incumbent managers to provide liquidity to limited partners.
Established in 2011, it currently manages three funds with capital commitments of over $1.3 billion.
The firm announced its intent to open a Mumbai office in June last year, when it marked the final close of its third secondaries fund, NewQuest Asia Fund III, LP, at over $540 million.