NYSE-listed pharmaceutical firm Baxter has emerged as the frontrunner to acquire Hyderabad-based drugmaker Gland Pharma for around $1.1-1.2 billion.
Baxter and Chinese conglomerate Fosun Group are the only two companies which submitted binding bids for KKR-backed Gland Pharma, The Economic Times reported citing multiple people close to the development.
Gland Pharma makes injectables and supplies to drugmakers such as Dr Reddy's Laboratories and Mylan. It is led by Ravi Penmetsa, who controls close to 60% stake in the company with KKR owning the remaining, the report said.
Torrent Pharma, PE buyout fund Advent, Perrigo and Dr Reddy's were among other potential suiters in the race initially to acquire the company but didn't make firm offers.
LafargeHolicm shortlists bidders for India assets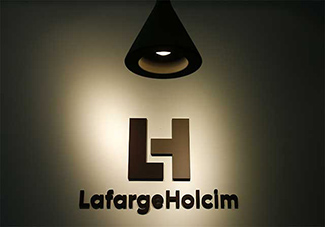 LafargeHolcim Ltd, the world's biggest cement maker, has shortlisted at least six groups to sell assets held by Lafarge India Ltd.
The shortlisted companies include Piramal Group, Goldman Sachs Group Inc., JSW Energy Ltd, CVC Capital Partners, Irish cement maker CRH Plc., Blackstone Group, Canada Pension Plan Investment Board (CPPIB), Ramco Group and Carlyle Group, the Mint reported citing people close to the development.
The cement maker will now invite binding offers from them. The non-binding bids were submitted individually. However, some companies are likely to form a consortium and submit their final bids in the next three weeks' time, the report said.
Lafarge India is selling its entire 11 million tonne capacity to meet a Competition Commission of India merger condition. LafargeHolcim was formed after the global merger of French cement maker Lafarge and Switzerland's Holcim. 
China's Hebei Iron evinces interest for Tata Steel's UK operations
Tata Steel Ltd has received interest from China's Hebei Iron & Steel Group for its loss-making UK operations, Bloomberg reported.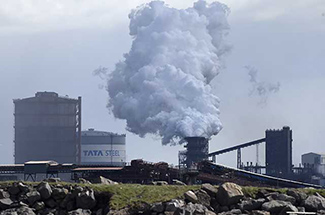 Earlier this week, Tata Steel shortlisted seven potential buyers, including India's JSW Steel, for the next stage of the sale process. Liberty House Group and Excalibur Steel UK Ltd., a buyout team led by a Tata executive, are the other bidders that have been shortlisted, Bloomberg reported citing unnamed people familiar with the matter.
Tata Steel announced in March it was considering the sale of its UK operations, nine years after acquiring Corus to become Europe's second-largest steel maker, as the company battles to control its deteriorating financial performance.
Max Ventures to buy stake in Azure
Max Ventures and Industries Ltd, owned by Analjit Singh, has agreed to acquire a minority stake in pan-Asian restaurant chain Azure Hospitality to enter the hospitality segment.
Max Ventures is investing around Rs 33.5 crore (about $5 million) for a 11.2% stake in Azure, which runs the chain under Mamagoto brand, in the second round of funding, The Economic Times reported citing people privy to the development. 
Another investor Goldman Sachs, which had invested $10 million in April 2015 in Azure, is also putting in about $5 million in this round, the report said.
Discovery Communications to buy stake in Turmeric Vision
Media company Discovery Communications India Pvt Ltd is looking to pick up a majority stake in Turmeric Vision, which operates specialty channel Food Food, The Economic Times reported.
Turmeric Vision is a joint venture between celebrity chef Sanjeev Kapoor, Malaysia-based Astro Overseas Limited and ad man Sandeep Goyal's Mogae Consultants.
The current promoters and Astro have entered into a share purchase agreement, as per which Astro will exit the company, while Kapoor will increase his holding to about 80% and remaining 20% will be owned by Mogae. 
Following this, Discovery will step in and buy a controlling stake in the food company. Once the deal is completed, Kapoor will continue to own a significant minority stake, while Mogae Media will exit.