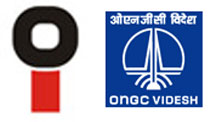 Oil India Ltd (OIL), along with ONGC Videsh Ltd (OVL), the overseas arm of oil & gas exploration major ONGC, have signed a definitive agreement to acquire Videocon Industries' 10 per cent participating interest in Rovuma Area 1 Offshore Block in Mozambique for $2.475 billion (Rs 14,750 crore), as per a stock market disclosure.
As part of the deal, the two state-controlled energy firms will acquire Videocon Mozambique Rovuma 1 Ltd (VMRL), which in turn holds 10 per cent interest in the gas block.
The acquisition is expected to be implemented via a newly incorporated special purpose entity in which OVL and OIL are expected to hold 60 and 40 per cent stake, respectively. Subject to approvals, the deal is expected to close in the fourth quarter of 2013. The deal was announced earlier this month but the acquirers swiftly withdrew their disclosure.
Area 1 covers approximately 2.6 million acres in the deep-water Rovuma Basin in offshore Mozambique and represents the largest gas discovery in offshore East Africa, with estimated recoverable reserves of 35-65 trillion cubic feet. Other stakeholders in the gas block include Anadarko as an operator of the project (36.5 per cent), ENH (15 per cent), Mitsui (20 per cent), BPRL (10 per cent) and PTTEP (8.5 per cent). Area 1 has the potential to become one of the world's largest LNG producing hubs with the first LNG expected by 2018.
The Area 1 LNG project is strategically located to supply LNG to India at a competitive price. Participation of OVL and OIL in the project will facilitate LNG access to the growing Indian gas market.
"This acquisition is in line with our strategic 2010-21 plan, which has a strong focus on inorganic growth across the energy value chain. It will also provide us with first-hand experience of setting up and operating a deep-water, natural gas field and LNG plant, while further helping in addressing the growing energy requirements of our country," said SK Srivastava, chairman and managing director of OIL.
Morgan Stanley is acting as the financial advisor, Halliburton as technical consultants, Ernst & Young as tax & accounting advisor and Simmons & Simmons as legal advisor to OIL on this acquisition.
Bank of America Merrill Lynch is the financial advisor, Simmons & Simmons is the legal advisor, Ernst & Young is the tax & accounting advisor and Robertson (UK) is the technical advisor to OVL in this deal.
Videocon entered Mozambique in 2008 and this is part of a string of energy assets that the firm has built over the years across Latin America, Australia, Africa and Asia. The firm has its overseas energy assets held through a Cayman Islands entity.
Standard Chartered Bank, Credit Suisse and UBS jointly acted as financial advisors to Videocon and Amarchand & Mangaldas acted as legal advisor. PricewaterhouseCoopers, Mozambique, also advised the firm on the deal.
Videocon Industries is primarily a consumer durables firm, making electronics products. Bulk of its revenues comes from the electronics business although its energy unit has much higher margins.
The company's scrip crashed 5.7 per cent on Tuesday in a strong Mumbai market and is currently valued at around $1.3 billion or around half of the cash it will get from the deal.
(Edited by Sanghamitra Mandal)