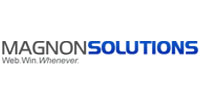 TBWA Worldwide Inc, a New York-based advertising agency, has acquired New Delhi-based digital agency Magnon Solutions Pvt. Ltd  for an undisclosed amount.
The acquisition includes Magnon's domestic digital agency Magnon Solutions and its digital outsourcing agency Magnon International.
As per the agreement, Magnon will become part of the TBWA group of companies in India. Magnon Solutions will join TBWA's global Digital Arts Network (DAN), while Magnon International will become part of E-graphics Worldwide, an arm of TBWA and would also function as an accelerator for DAN's production offering.
"Globally, TBWA is building a strong, integrated digital network. Magnon Group will deliver the expertise and talent we need to deliver innovative work and added value for our clients in India," said Keith Smith, president – International at TBWA Worldwide.
Founded in 2000 by Vineet Bajpai, Magnon has nearly 150 employees in its Mumbai and New Delhi offices. Magnon offers a host of digital services including graphic design for web and mobile, digital marketing, search and social media optimisation, online brand strategy consulting, e-commerce solutions, etc.
Magnon International was formed in 2006 to provide off-shore web development and design services specifically to clients outside India.
"TBWA's global reach and excellence will provide Magnon with the right platform towards becoming a market-leading digital agency in India and the region. And TBWA's empowering culture allows us to retain our adaptability and entrepreneurial fabric," said Bajpai, who will continue in his role as founder and CEO of Magnon.
A unit of Omnicom Group, TBWA is an international advertising agency founded in 1970 in Paris, by William G. Tragos, Claude Bonnange, Uli Wiesendanger, and Paolo Ajroldi. The first letter of each founder's name provided the initials for the new organisation. Omnicom bought the company in 1993.
(Edited by Prem Udayabhanu)