Multi-stage private equity investor Norwest Venture Partners has clocked high returns from its nearly-five-year-old investment in diagnostics firm Thyrocare Technologies Ltd, which made a spectacular debut on the stock exchanges last year.
On Monday, Norwest sold its entire 9.4% stake in Thyrocare for Rs 335 crore to Reliance Mutual Fund and Birla Sun Life Mutual Fund, among others. That implies just under three-fold returns for Norwest, which pumped around Rs 120 crore into the diagnostics firm in late 2012.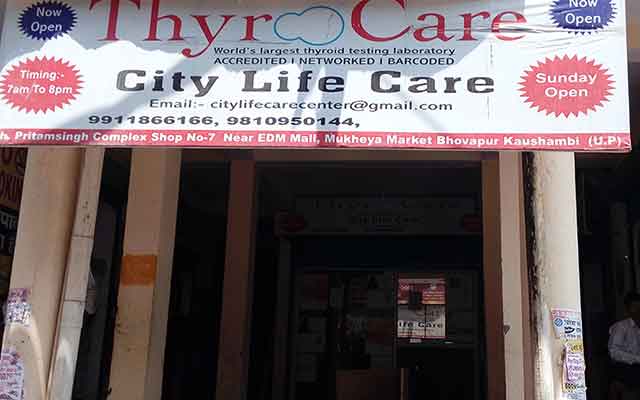 Norwest clocked an internal rate of return (IRR) of around 25% on the investment, according to VCCircle estimates. Private equity and venture capital firms typically chase an IRR of 20-30% in rupee terms.
An email query sent to Norwest Venture Partners did not elicit a response till the time of filing this article.
In July, another private equity investor, CX Partners, sold its remaining shares worth Rs 75-80 crore in Thyrocare, pocketing seven-fold returns. The PE firm, which had invested in Thyrocare in 2010, had sold 19% of the 21% stake it held when the diagnostics firm made a blockbuster listing last year. CX Partners' IRR from the Thyrocare deal worked out to 25-27%.
Norwest Venture Partners
The investment firm, which typically puts $15-35 million in investee companies but sometimes goes up to $75 million, had raised $1.2 billion for its latest global fund early last year. This was the same size as the firm's last two funds. The firm had raised its previous fund in May 2014.
The new fund takes Norwest's total capital and commitments to more than $6 billion. Globally, close to two dozen of Norwest's portfolio companies have experienced liquidity events in the past two years.
Its other healthcare bets include woman and child specialty hospital chain OVUM Hospitals, medical devices firm Perfint, and cloud-based healthcare information technology company Attune.
Apart from healthcare, Norwest invests in technology (cloud and IT infrastructure, Internet, consumer and SaaS) and business services ventures. It is stage-agnostic and backs firms from seed and Series A to late-stage ventures.
In March, Norwest exited private-sector lender IndusInd Bank Ltd with about seven times returns on its investment made in 2010.
Thyrocare Technologies
Founded by Arokiaswamy Velumani in 1996, Thyrocare made a spectacular stock market debut last year with its shares listing at a 48% premium to the issue price.
In 2006, the diagnostics chain had received its first external funding from Brand Capital, the investment arm of Bennett, Coleman & Co. Ltd. Subsequently, when CX Partners and Samara Capital invested in the company in 2010, Brand Capital exited. This was followed by another funding round by venture capital firm Norwest Venture Partners in 2012.
Thyrocare's FY17 revenue rose 27.6% to Rs 300.06 crore, according to stock-exchange data. Its net profit jumped 27.3% to Rs 74.85 crore from Rs 58.76 crore in the previous fiscal.
According to the company's annual report for 2016, it had a network of seven labs and 1,041 authorised service providers across 566 Indian cities.